Call Toll Free 1-877-744-0751

Specialty Products Ltd.
Unique Industrial Strength Products for Professional Building Maintenance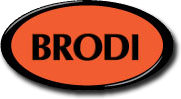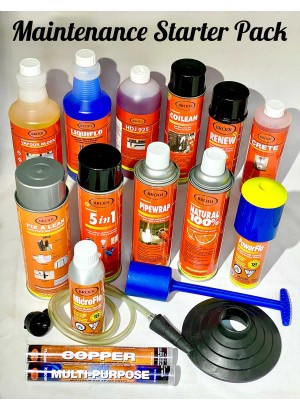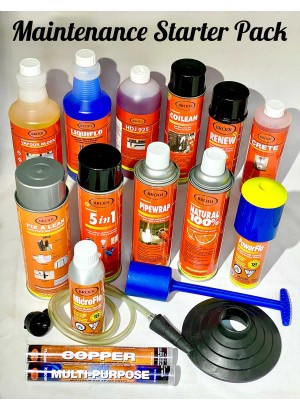 ---
---
Related Products
Maintenance Starter Pack
13 of our most popular facility maintenance products to try out.
Contains our most popular must-have products. A selection of plumbing, facility, maintenance, electrical and HVAC products curated to give you everything to get started or to just to try out new products.
Product Information
Contains 13 products all in one box plus 2 free accessories
Contains our top selling products that we really want you to try!
Accessories are included
Summary of the included products...
Included Plumbing Products

Crete

Crete is the number 1 selling professional urinal treatment. Used for removing uric acid buildup it dissolves buildups, restores drains and eliminates odor sources. Smelly urinals give the impression a facility is uncared for and urinals with uric acid buildup are typically the source of these odors. Using Crete avoids costly repairs, removes the foul odors and is very easy to use.

Powerflo

The first thing to use for initial drain blockage issues. Its small and compact size makes it easy to carry to problem locations for instant drain opening. Before using snakes and cameras, use Powerflo to remove the most common blockages quickly and cost-effectively. Includes a free Powerflo Kit drain adapter kit.

​​

Liquiflo

A powerful fumeless alkaline drain opener and maintainer that kills biofilms. Powerful and highly concentrated, Liquiflo clears clogged drains of organic matter, hair, paper, grease and oils. Recommended as part of a regular maintenance program for your sinks and shower drains.

Vapour Block

Eliminates sewer gas smells and insects caused by dried out p-traps. Used in areas where there is infrequent use. This unique citrus-based dry drain maintainer can also be used in drains without a p-trap. Reduces maintenance workload by creating a floating vapor barrier on top of the water on both sides of the P-trap greatly reducing the water evaporation rate.

​

HDJ 925

Drain disinfectant, deodorizer, odor suppressant and cleaner. A concentrated blend of biodegradable detergents, germicides and deodorizing agents designed for the control of odours. Disinfect, deodorize and clean drains with foul odours or insect manifestation. For garbage area floor drains, compactors, disposal containers & chutes, washroom floor drains sump pits & sewage plants. Keeps flies away and eliminates breeding areas of insects, maggots and rodents.

Included HVAC Products

​

Coilean

A non-rinse, non-acid, foaming coil cleaner for smaller window units. Just spray it on and leave it. The thick clinging foam blasts deep into air conditioner, heater, refrigeration and dryer coils to loosen dirt, lint, grease & grime. Water-based with no harsh vapors, deodorizes as it cleans and leaves a fresh natural scent. Bio-Enzymatic action attacks mold and fungus.

​

Fix-A-Leak

Quickly fix leaks with this ultra-durable rubberized coating spray. Creates a waterproof, flexible, permanent rubber coating. Can be applied to any surface. Stops leaks and prevents rust and corrosion. Fast drying and will not crack or peel. Use on HVAC condensate pans, PVC drains, gutters, ducting, roofs, flashing, sheds and cement cracks.

​

Pipewrap

This anti-sweat insulating coating for pipes prevents condensation build-up and dripping from cold pipe surfaces. This spray-on pipe insulation dries to a clean, flexible, white insulating coating. Adheres to stainless steel, black iron, galvanized, brass and PVC pipes. Excellent for repairing wrap around, sleeve or foam-type insulation. Durable, paintable & water-resistant and non-flammable when dry. Use on cold water pipes, refrigeration lines, condensers lines, cold air ducts, valves and pipe fittings, water tanks, metal gutters and ice machine coils.

​

Microflo

Use for unplugging your condensate and small drains. This safe compressed gas-based product creates a standing shock wave for instant condensate drain opening. Includes a FREE Microflo Hose Kit. Use on condensate pans, Ice machines, bar sinks, water fountains. Portable and easy to use. No CFCs, acids or caustics. For 3/8" to 7/8"drains.

Included General Usage Products

​

5 in 1

This is truly one of those products that once you try, you will not understand how you functioned without it. Spray it on anything than needs lubrication or protection from corrosion and moisture, it can be sprayed directly on live electrical components. So, spray this on all your indoor or outdoor light bulb sockets while they are powered on! Also a great nut and bolt loosener. Protect your electrical equipment from moisture exposure. Displaces moisture in wet electrical systems. Penetrates through rust and corrosion to loosen frozen nuts and bolts. Leaves treated surfaces protected with a residual anti-corrosive film and lubricant.

​

Natural 100%

A safe, pure concentrated natural citrus solvent for degreasing and cleaning adhesive residue on all surfaces. Removes and dissolve grease, grime, glue, asphalt, oil and tar without harsh toxic fumes. Great for decal and sticker removal. Has a 27,000-volt dielectric rating. Biodegradable and non- chlorinated.

BroFix Copper & BroFix Multi-Purpose

Fast-setting professional quality epoxy repair putty. A fast-setting polymer compound repairs metal, wood, glass, masonry and plastics. Comes in 8 different material types. Each designed to bond and best imitate the properties of the material being repaired. The Multi-Purpose version works surprising well on just about anything. Use Copper to repair copper pipes. Each stick contains pre-measured portions of activator and base, no measuring or mixing tools needed. Great for prototyping and fabricating small parts. Can be tapped, screwed, drilled,
sanded, sawed, filed or painted.

​

Renew

Our amazing acoustical ceiling tile restorer. Don't ever use paint to get rid of those unsightly stains on your ceiling tiles! Paint is flammable and fills in those little holes which makes them acoustically sound in the first place. This durable white coating covers unsightly ceiling tile stains caused by water damage, smoke and soil discoloration. Eliminates costly ceiling tile replacement. Doesn't change fire rating or acoustical properties. Non-flammable when dry. No chlorinated solvents.
Reviews
(0) Ratings
There are no reviews for this product.
Questions & Answers
(0) Questions
Customers who bought this product also purchased