Specialty Products Ltd.
Unique Industrial Strength Products for Professional Building Maintenance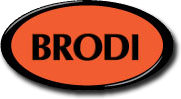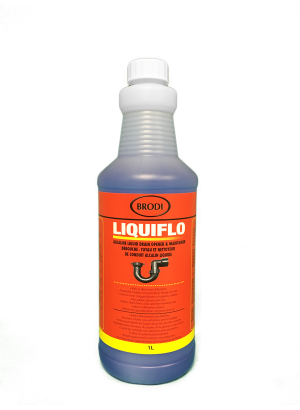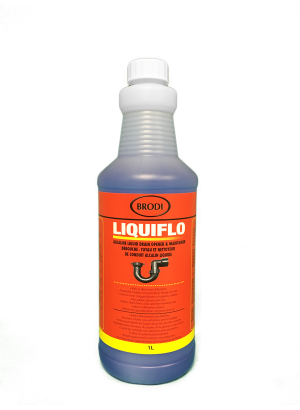 ---
This product has a minimum quantity of 6
Why don't i see any prices?
We sell directly to businesses large and small so our pricing fluctuates depending on quantities and scale. To get pricing, place the products you are interested in a shopping cart then checkout. We will send you back a quote shortly.
---
Related Products
Liquiflo
Fumeless, Alkaline Drain Opener & Maintainer that Kills BioFilms
A powerful, highly concentrated, ready-to-use, alkaline drain opener and maintainer may be used to treat plaster traps and clear clogged drains of organic matter, hair, paper, grease and oils.
Product Information
Do you have slow running or clogged drains, or odors emanating from drains overflows?
Our liquid alkaline drain opener is fumeless and odorless and can be used in public areas without any worries of offensive odors or fumes. Often used in kitchen drains to breakdown food build up and in bathtubs to breakdown hair & soap build up inside of the drain pipes. As a drain maintainer Liquiflo keep drain lines clear and free flowing and reduce offensive odours emitted by rancid matter. Liquiflo is one of the best ways to treat and remove slimy Biofilm buildup which has been found to be involved in a wide variety of microbial infections.
Where to use
Dissolving organic matter, hair, grease and oil commonly found in kitchen sink drains and bathroom drains.
An excellent preventative maintenance solution for drinking fountains.
Highly recomended for plaster traps typically found in dental offices and hospital fracture clinics.
Commonly used in hospitals and health care facilities for breaking down biofilm accumulation in drains.
Used in floor drains, toilets, urinals and any other blocked or slow running drains.
Liquiflo is the recommended treatment for sink drains in CPO discharge rooms or for any room that has housed a CPO (Carbapenemase Producing Organism) patient for greater than 24 hours. Using Liquiflo decreases the risk of pathogen transmission to subsequent patients admitted to a room previously occupied by a CPO patient.
How to use
The treatment of sink drains and the application of Liquiflo is typically performed by Facilities Maintenance & Operations (FMO) personnel but is simple and easy to use.
For clogged drains:
slowly pour 1/2 bottle into drain and leave for 30 minutes. Flush with cold water and repeat if necessary. This product is disolved in water and denser than water. So it will sink through water and directly attack blockage.
For slow drains:
use 1/3 bottle every 30 to 45 minutes until clear.
For regular maintenance:
use 1/4 bottle in drain weekly.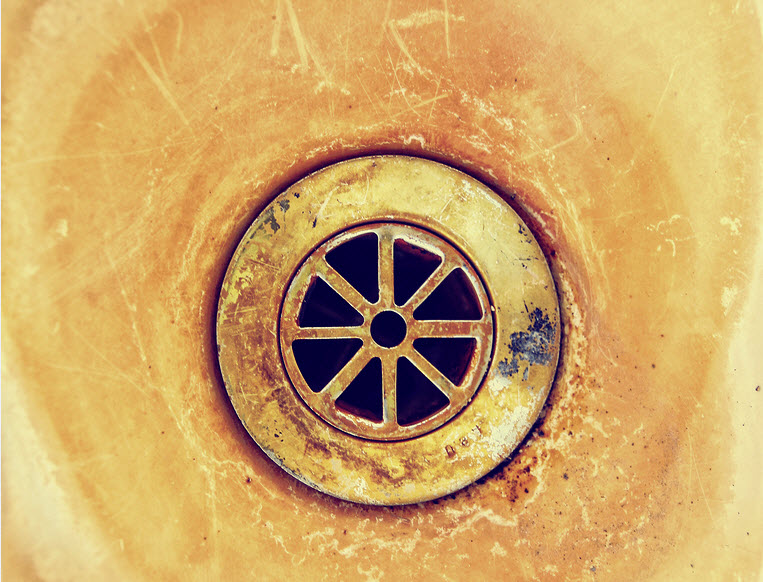 Reviews
(0) Ratings
There are no reviews for this product.
Questions & Answers
(1) Questions
Q: In a hospital setting what is the recommended number of applications per year on drains? We are trying to eliminate biofilm and woudld like to understand the manufacturers recommended interval. Thanks. Bruce Belsher GM Abbotsford Regional Hospital & Cancer Centre
A: Good day,

Your enquiry has been forwarded to your area Sales Solution provider who will be reaching out to you.
Downloads
Brodi Plumbing Catalogue

Liquiflo
Customers who bought this product also purchased