Call Toll Free 1-877-744-0751

Specialty Products Ltd.
Unique Industrial Strength Products for Professional Building Maintenance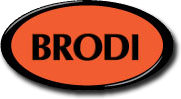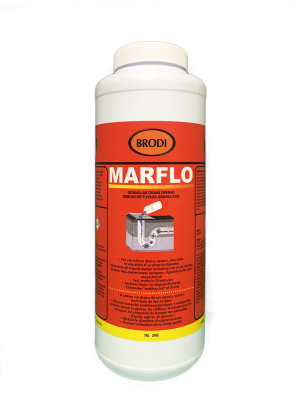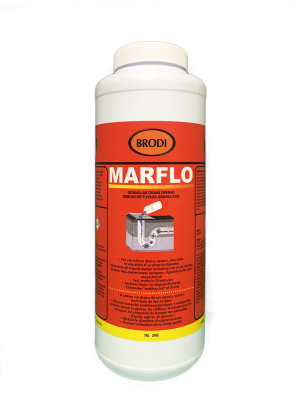 ---
This product has a minimum quantity of 8
Why don't i see any prices?
We sell directly to businesses large and small so our pricing fluctuates depending on quantities and scale. To get pricing, place the products you are interested in a shopping cart then checkout. We will send you back a quote shortly.
---
Related Products
Marflo
Powerful Crystal Drain Opener for Large Diameter Drains 4 inches or larger.
An industrial strength solution for cleaning out the toughest large drain problems
Product Information
Marflo is for the very toughest industrial or residential 4 inch drains blockages. Used when other liquid drain openers have failed. Marflo's fast acting crystals melt toilet paper, tree roots, tampons, grease, soap scum and hair on contact. The professional-strength formula is safe for pipes and septic systems.
Contains granular crystals and aluminium chips which react rapidly with water creating extreme heat and pressure
Expands to the full diameter of the pipe
Creates abrasive cleaning action, cutting through stubborn obstructions
Restores drains to original diameter
Saves money - Eliminates the need for snaking out of drains
Melts away tough grease clogs
Dissolves hair, and soap scum
Safe for pipes and septic systems
For use on: Floor drains, basement drain blockages, sewers, caretakers closet drains, kitchen drain blockages, slop sinks and any drain 4 inches or more.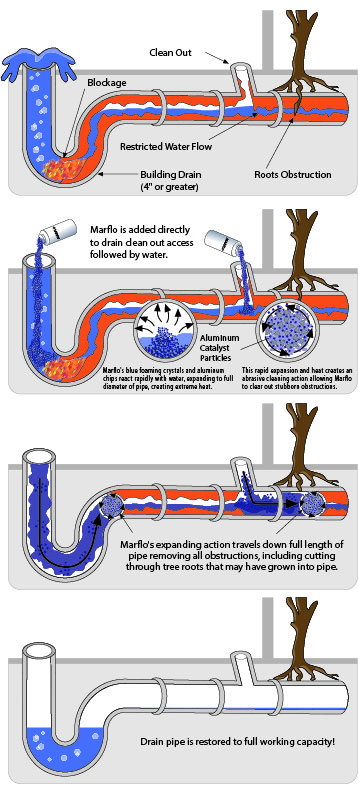 Reviews
(0) Ratings
There are no reviews for this product.
Questions & Answers
(2) Questions
Q: Is this safe for metal drains?
A: Hi Brad,

Yes Marflo is safe on metal drains 4" and bigger.
Q: Is this product safe for my main dain in my home
A: I used it in my home basement. It is very powerful so make sure you follow all the safety protocols.
Downloads
Brodi Plumbing Catalogue

Marflo
Customers who bought this product also purchased