Call Toll Free 1-877-744-0751
Call Toll Free 1-877-744-0751
Specialty Products Ltd.
Unique Industrial Strength Products for Professional Building Maintenance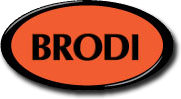 drain deodorizers

Showing 1 to 2 of 2 (1 Pages)

Drain Disinfectant, Deodorizer, Odour Suppressant & Cleaner.
A concentrated blend of biodegradable detergents, germicides and deodorizing agents. Disinfect, deodorize …

Stop drains from drying out.
Eliminates sewer gas smells and insects caused by dried out p-traps. Used …
Brodi Plumbing Catalogue - Download our catalogue in PDF format.

Brodi Plumbing Catalogue