Call Toll Free 1-877-744-0751
Specialty Products Ltd.
Unique Industrial Strength Products for Professional Building Maintenance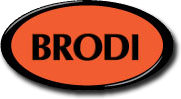 Videos
5 in 1 - Protect live electrical devices from moisture. Penetrates, lubricates, prevents rust on metal.
AC Gel Pucks - Condensate Drain Treatment Pucks.
Bro-Deicer - Liquid Ice Remover.
BroFix - Epoxy repair putty
BroFloat - Sump pit floating citrus-based deodorizer and degreaser
Bro-Krak - Concrete Crack Filler.
Crete - Heavy duty urinal descaler and odor treatment.
Coilean - Non-rinse, non-acid, foaming coil cleaner.
CGTC 7150 - Citrus based solvent emulsifier for grease traps and sump pits
EpoxyCoat - Hi-gloss 100 percent solids epoxy coating
Kleenout - Citrus deodorizer and degreaser for drains and plaster traps
PowerFlo - Non-Chemical Drain Unblocker
Renew - Acoustical Tile Restorer.
Spill Kill - Super absorbant powder for cleaning up water, glycol and oil spills.
Strippo - The most powerful aerosol paint stripper.
VapourBlock - Stops drains from drying out and stops sewer gas ordors.
V-Wipes - Industrial Citrus Wipe Hand Towels
Brodi Specialty Products Ltd. © 2015