Call Toll Free 1-877-744-0751

Specialty Products Ltd.
Unique Industrial Strength Products for Professional Building Maintenance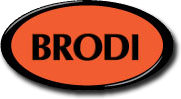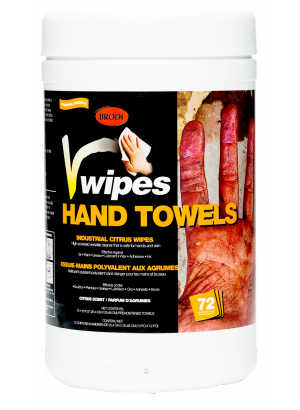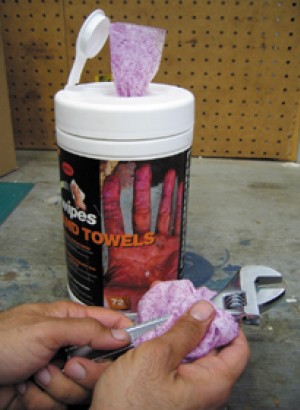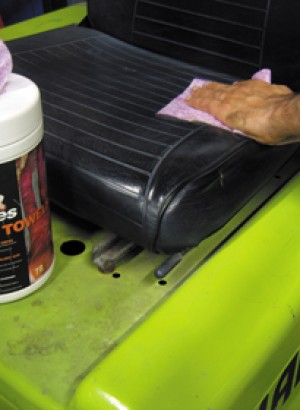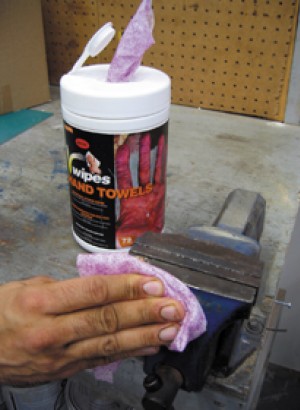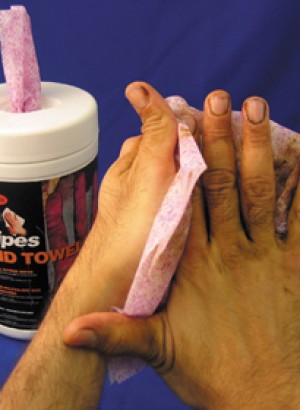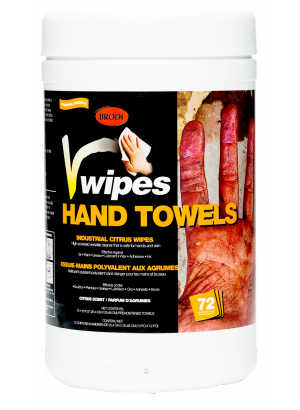 ---
This product has a minimum quantity of 6
Why don't i see any prices?
We sell directly to businesses large and small so our pricing fluctuates depending on quantities and scale. To get pricing, place the products you are interested in a shopping cart then checkout. We will send you back a quote shortly.
---
Related Products
V Wipes - Hand Towel
Industrial Citrus Wipes
Hand towel premoistened with a powerful cleaning formula capable of cleaning hard-working hands
Watch Video
V-Wipe Hand Towels
Clean those greasy tools! And also don't forget your hands and its great for cleaning graffiti. This stuff really works well! No more embarrassing greasy dirty fingers.
Product Information
Designed for use in industrial and manufacturing settings, each towel is premoistened with a powerful cleaning formula capable of cleaning hard-working hands, as well as non-porous surfaces. Each towel is made from an abrasive, yet nonscratching fabric that helps lift away heavy deposits of grime and dirt off hands and surfaces. They also leave behind a fresh citrus scent and are enhanced with natural oils and emollients making them safe for hands and skin.
Effective against

tar, paint, grease, lubricant, wax, adhesives and ink

Non-toxic when compared with other paint and graffiti removers
Environmentally safe and biodegradable formula
Abrasive yet non-scratching fabric aids in cleaning
Towels stay moist for greater usage and longer shelf life
Use them on various surfaces including: Kitchen countertops, Refrigerators, Telephones, Toilets, Stove tops, Trash cans ,Tables and desks, Tubs and showers, Glazed tile, Machinery and tools, Handles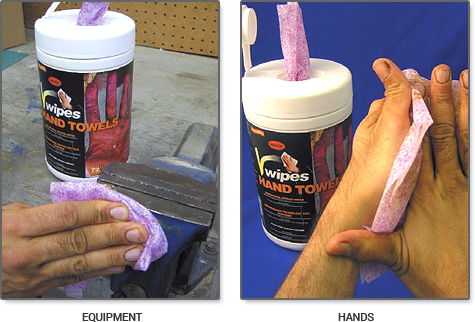 Reviews
(0) Ratings
There are no reviews for this product.
Questions & Answers
(0) Questions
Downloads
Brodi Mechanical Catalogue

V Wipes Hand Towels
Customers who bought this product also purchased