Call Toll Free 1-877-744-0751
Call Toll Free 1-877-744-0751
Specialty Products Ltd.
Unique Industrial Strength Products for Professional Building Maintenance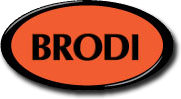 x-ray drains and plaster traps

Showing 1 to 4 of 4 (1 Pages)

Floating Citrus Based Degreaser & Deodorizer for Plaster Traps
An HD treatment for plaster traps. Creates pleasant citrus smelling floating blanket …

Heavy Duty Plaster Dissolver
A heavy duty solution for quickly restoring your plaster traps and drains …
Citrus Deodorizer & Degreaser for Drains and Plaster Traps
Kleenout is an industrial strength treatment specifically designed for treating the foul …
Brodi Plumbing Catalogue - Download our catalogue in PDF format.

Brodi Plumbing Catalogue