Call Toll Free 1-877-744-0751
Specialty Products Ltd.
Unique Industrial Strength Products for Professional Building Maintenance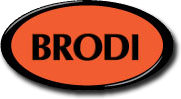 About Us
Brodi Specialty Products Ltd. was founded in 1976 as a boutique speciality chemical company with a focus on providing unique maintenance solutions directly to the engineering and maintenance departments of institutional, industrial, commercial, and government accounts.
Over the years, our clientele has expanded to include a diverse range of customers, including hospitals, nursing homes, office buildings, military facilities, government works and parks yards, hotels, and manufacturing plants.
Our commitment to delivering top-quality high-performance products is matched by our commitment to maintaining the strictest adherence to environmental, health, and safety standards. We understand the importance of protecting the planet and the people who inhabit it, and we take our responsibility in this regard very seriously.
At Brodi Specialty Products Ltd., we are dedicated to providing our customers with innovative solutions that meet their unique needs. Our team of experts is highly skilled and experienced, with a deep understanding of the challenges faced by our clients in the maintenance and engineering fields.
We take great pride in our ability to deliver exceptional products and services, and we are constantly striving to improve and evolve our offerings to meet the changing needs of our customers. Our focus on quality, reliability, and customer satisfaction is at the core of everything we do.
Thank you for considering Brodi Specialty Products Ltd. for your maintenance solution needs. We look forward to the opportunity to work with you and provide the best possible products and services to meet your requirements.
Brodi Specialty Products Ltd. © 2015