Call Toll Free 1-877-744-0751
Call Toll Free 1-877-744-0751
Specialty Products Ltd.
Unique Industrial Strength Products for Professional Building Maintenance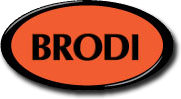 zoo facilities

The amount of Zoos across North America using our products seems to be growing so I thought I would put together a list of popular products being purchased and explain a little about how they are being used in these type of facilities.
As you may or may not know we are a family run business providing maintenance solutions to the building trades for over 40 years.
Though we typically deal with the utilities and plumbing departments our products can be used across a wide range of departments including electrical and HVAC.
We understand that due to covid many facilities are not running at full capacity and have some areas not being used by staff or the public at all, so we offer a few products that can help.
For example, VapourBlock can be used in large or small drains to prevent p-traps from drying out. If you are experiencing sewer gas odors in areas not frequented anymore, VapourBlock will stop the water from evaporating, eliminating sewer gas smells and insects.
Another product that has become very popular now is our Professional Grade Out-of-Order Bags. Traditionally used when treating or repairing urinals they have now become very popular for social distancing and we have a hard time keeping them on the shleves.
Our top selling product, Crete, a urinal descaler and odor controller, is being used by facilities services for removing scale from humidifier element plates, removing urine odors from animal enclosures, waste troughs and of course, as part of a regular maintenance program for urinals treatments. Crete removes uric acid buildup and restores drains back to their original diameter. We are the number 1 result on Google for urinal descalers.
Brofix, our fast-setting polymer compound that enables permanent repairs to all types of materials such as metal, wood, glass, masonry and plastics, is being used for many types of repairs, for example repairing heat exchange coils (for leaks), metal fences, quick fabrications, etc.
5 in 1 is a stock item and used by all our Zoo clients. This is a replacement for WD40. They find it better and longer lasting and great for winter outdoor use. 5 in 1 can be sprayed on live electrical equipment, especially usefully for maintaining outdoor lighting, plugs and preventing rust in hinges and bolts. Check out the video on our page showing how 5 in 1 protects a light bulb underwater.

See the list below of our popular products.
Clicking on a product image will take you to the web site to see more information.
Icons made by iconixar from www.flaticon.com
Showing 1 to 14 of 14 (1 Pages)