Call Toll Free 1-877-744-0751
Call Toll Free 1-877-744-0751
Specialty Products Ltd.
Unique Industrial Strength Products for Professional Building Maintenance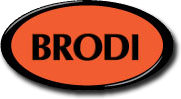 sump pits

Automated Sump Pit Treatments
Treat foul odors & backups in your sump pits systems.
Our full service solution for pain free management of your sump pit installations.

Lifetime warranty on pump parts. Labour and installation is included.

Regular scheduled service visits by our dedicated service technician.

Includes opening of the sump pit and conducting a visual inspection of the conditions of the pit as well as monitoring the dosage and functionality of the Injection System

Report on the inspection of the inside of the sump pit. (upon customer request)
Note: Brodi service or installation is NOT available or included for on-line orders. To find out more please call us at 1-877-744-0751
Showing 1 to 8 of 8 (1 Pages)
Brodi Plumbing Catalogue - Download our catalogue in PDF format.

Brodi Plumbing Catalogue