Call Toll Free 1-877-744-0751
Call Toll Free 1-877-744-0751
Specialty Products Ltd.
Unique Industrial Strength Products for Professional Building Maintenance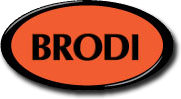 drain maintainers

We are carring many types of solution to fit your specific needs when it comes to preventing occurrence of poorly functioning drains, such as drain blockage, drain odor, and slow draining urinals. Please check each drain maintainer product for more details and put them in the shopping cart as needed.
Bacteria-based drain maintainers: Digesto, Turbo Foam
Citrus-based drain maintainer: Grease Release
Condensate pan drain maintainer: A/C Gel Pucks, Mini A/C Gel Tabs
Special treatment: Towerflo, Sewerflo
Urinal drain pipe descaler: Crete
Alkaline drain maintainer: Liquiflo
Plaster trap deodorizer and maintainer: Kleenout
Showing 1 to 10 of 10 (1 Pages)
Brodi Plumbing Catalogue - Download our catalogue in PDF format.

Brodi Plumbing Catalogue