Call Toll Free 1-877-744-0751
Call Toll Free 1-877-744-0751
Specialty Products Ltd.
Unique Industrial Strength Products for Professional Building Maintenance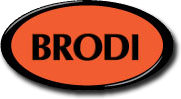 grease traps

BRODI GREASE TRAP CLEANING SOLUTIONS
Grease Traps work by slowing down the flow of warm/hot greasy water allowing it to cool. As the water cools, the grease and oil separate and float to the top of the grease trap. The cooler water (less grease) continues to flow down the pipe to the sewer. The grease is trapped by the trap's baffles, which cover the inlet and outlet of the tank, preventing grease from flowing out of the trap. Brodi offers various treatment options to fit the needs of almost all Grease Trap installations.

1] Battery Powered Grease Trap Bacterial Treatment System
Highly Concentrated Grease Trap Bacterial Treatment with Automated Dispenser.
The compact battery-powered Bac-Treet system is simple to install. Professional installation is not required making this a great option for the Do-It-Yourself crowd. The system slowly dispenses the exact amount of bacteria required to build up a colony that will consume the grease in traps so that no grease makes its way down your pipes. Your trap and drains remain clean, odor free and free flowing, allowing you to save money on costly clean out services.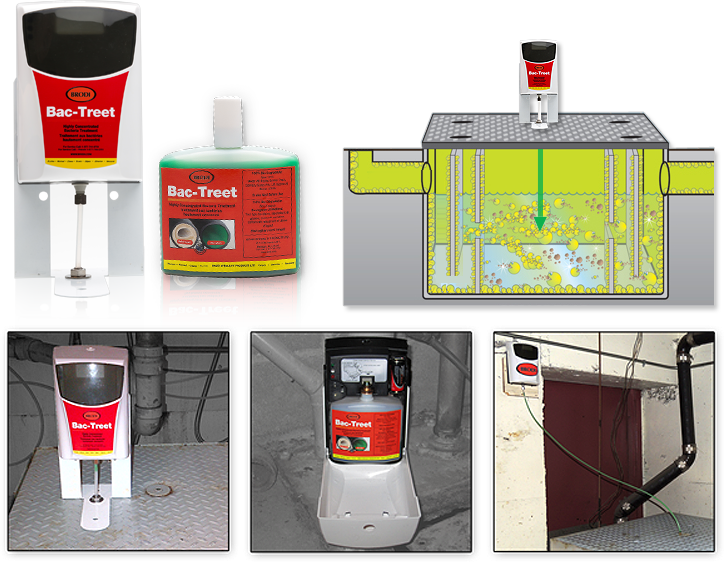 2] One-Time Purging Solution
CGTC 7150 - Citrus Based Solvent Emulsifier
For systems that have been neglected and have an accumulation of fats, oils & greases (F.O.G.'s) Use CGTC 7150, a citrus-based emulsifier, to break down grease in traps that have been neglected. Use this method for bad accumulations before running the Bac-Treet automated system.

CGTC 7150

Emulsifying Solvent

See the complete line of Grease Trap products below...
Showing 1 to 8 of 8 (1 Pages)
Brodi Plumbing Catalogue - Download our catalogue in PDF format.

Brodi Plumbing Catalogue