Specialty Products Ltd.
Unique Industrial Strength Products for Professional Building Maintenance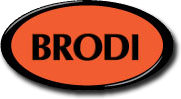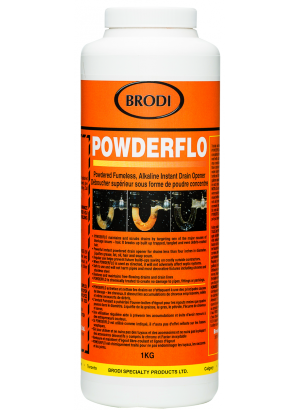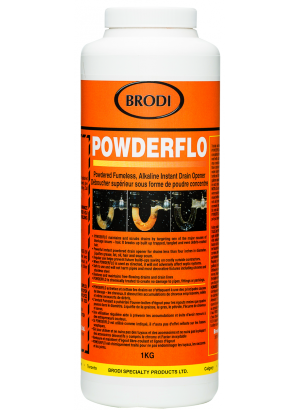 ---
This product has a minimum quantity of 6
---
Related Products
Marflo

Powerful Crystal Drain Opener for Large Diameter Drains 4 inches or larger.
PowderFlo
Powdered fumeless, alkaline instant drain opener
Powerful instant powdered drain opener for drains less than four inches in diameter. Liquifies grease fat, oil, hair and soap scum residues.
Product Information
Works instantly to liquify grease fat, oil, hair and soap scum residues.
Eliminates costly outside contractors and snaking of drains
Safe to use and will not harm pipes and fixtures Restores and maintains free-flowing drains and drain lines
For use on: Bathtubs, showers, sinks, slop sinks, kitchen drains, floor drains, water fountains and any other blocked or slow running drain
| | | |
| --- | --- | --- |
| Blocked Drain | PowderFlo Added | Drain is clear of oils and hair |
---
Downloads
Brodi Plumbing Catalogue

Powderflo
Customers who bought this product also purchased