Specialty Products Ltd.
Unique Industrial Strength Products for Professional Building Maintenance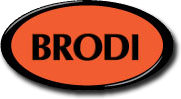 Renew
Acoustical Ceiling Tile Restorer
A durable white coating that covers unsightly ceiling tile stains.
Watch Video
Renew
Don't ever use paint to try to get rid of those unsightly stains on your ceiling tiles! Why you may ask? Why can't I use my trusty can of white spray paint instead? Because paint is flammable and the firemen won't like you and paint also fills in those little holes in the tiles that make them acoustically sound in the first place. Watch this video to see a ceiling tile get repaired in real-time. Includes bonus shffft shffft sound each time the can is sprayed.
Product Information
A durable white coating that covers unsightly ceiling tile stains caused by water damage, smoke and soil discoloration and eliminates the need for costly ceiling tile replacement
Excellent for acoustical ceiling tile and stucco
Covers stains and discolorations
Does not change the fire rating or acoustical properties of the ceiling tile
Coating is nonflammable when dry
No chlorinated solvents
---
Downloads
Brodi Facility Catalogue

Renew
Customers who bought this product also purchased