Call Toll Free 1-877-744-0751

Specialty Products Ltd.
Unique Industrial Strength Products for Professional Building Maintenance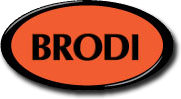 Puffup
Expandable Insulating Foam Sealant
A unique one part, liquid urethane foam which expands as it dries and solidifies, curing to a durable, semi-rigid, closed foam, insulating sealant
Product Information
Expands 200-300%
Fills large holes that caulk cannot
Airtight, water & weather resistant
Can be used on masonry, wood, metal, glass, tile & most plastics
Helps eliminate energy escape
Prevents the entrance of insects and rodents
Seals against heat or cool air loss
Dries tack free in 15-30 minutes, completely cures in 8 to 24 hours
Contains a flame retardant
Dispenses over 200 linear feet when sprayed in a 3/8 inch cured bead
Approvals/Standards:
UL 723 - ASTM E-84 (12.5%), Flame Spread 25, Smoke Developed 50, CCMC 07911, NFPA 30B Classification Level 1 aerosol
For use on: around Windows, Door Frames, Sky Lights, HVAC Ducts, Plumbing, Window A/C units, Spas, Hot Tubs, Boats, RV, Electrical Equipment, Appliances, Refrigeration Units, Carpentry & Masonry.
Reviews
(0) Ratings
There are no reviews for this product.
Questions & Answers
(0) Questions
Downloads
Brodi HVAC Catalogue

PuffUp
Customers who bought this product also purchased