Call Toll Free 1-877-744-0751

Specialty Products Ltd.
Unique Industrial Strength Products for Professional Building Maintenance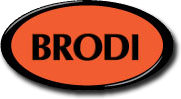 ---
---
Related Products
SafSolv

Electrical & mechanical solvent degreaser safe for live running equipment
BroGasket
Instant Silicone Gasket Maker in a Spray Can
Instant silicone gasket maker that replaces a wide range of cork, asbestos, felt and metal gaskets.
Product Information
Description:
BroGasket is a high-performance, room-temperature vulcanizing silicone compound designed for a multitude of applications. When employed as a form-in-place gasket, it undergoes a curing process upon exposure to ambient moisture, transforming into a resilient rubber-like substance.
Features and Benefits:
100% RTV Silicone: BroGasket boasts a composition of pure RTV silicone, guaranteeing top-tier quality and performance.
Industrial Strength: It exhibits exceptional strength, making it suitable for demanding industrial applications.
Versatile Application: Whether caulking around tubs, sinks, or showers, this silicone excels. Its wide temperature range, spanning from -60°F to 500°F, ensures adaptability in various environments.
Electrical Insulation: BroGasket offers excellent electrical insulation, safeguarding sensitive components.
Versatile Sealing: This versatile compound effectively seals gaps around windows, doors, and walls, providing long-lasting protection.
Universal Binding: BroGasket effortlessly binds an array of materials, including glass, wood, metal, rubber, plastic, ceramics, and more, facilitating seamless compatibility across different surfaces.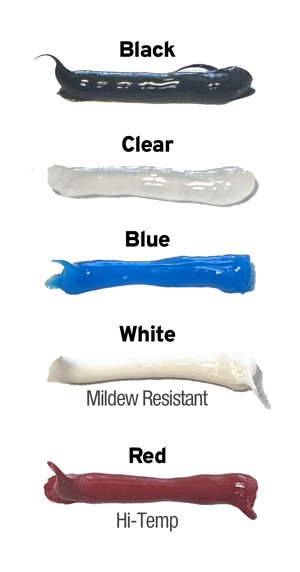 Applications and Uses:
BroGasket exhibits strong adhesion to various surfaces, including clean metal, glass, various wood types, silicone resin, vulcanized rubber, ceramic, natural and synthetic fibres, painted surfaces, and plastics. It excels in forming in-place gaskets for a broad spectrum of applications, including:
Oil and transmission pans
Oil and water pumps
Valve and timing chain covers
Electric motors and control boxes
Gearboxes
Compressors
Machine covers
DO NOT use on Cylinder heads, exhaust manifolds, intake manifolds, carburetors, or parts requiring continuous immersion in gasoline.
Directions for Use:
For optimal results, adhere to these usage guidelines and Read Safety Data Sheet before using:
Surface must be clean, dry and free of oil, tar, dirt and dust for best adhesion.
Hold can at a 45° angle and apply a continuous bead of 1/16" to 1/8" to the mating surface, encircling all bolt holes.
For adhesion to both parts, assemble immediately. One-part adhesion, allow 10-15 minutes for bead to skin.
Assemble parts, but do not squeeze the gasket out by over-tightening bolts.
Starts to cure immediately, fully cures in 24 hours and reaches optimum strength in 7 days.
When finished, leave a small bead to form a sealing "plug" for future use. Gently remove the sealing "plug" to reuse. Use a paper clip or similar wire object to remove and loosen any remaining cured material if needed.
After sealant is completely cured, for food applications, wash part before use. Excess cured material can be removed by trimming with a sharp blade. Avoid undercutting the seal.
With BroGasket, you have a reliable, multi-purpose silicone compound at your disposal, offering exceptional performance and versatility for a wide range of applications.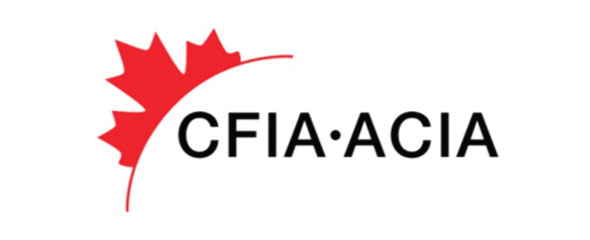 Canadian Food Inspection Agency Evaluated
Forms in-place gaskets for: pumps, high-pressure pipe joints, oil and transmission pans, oil and water pumps, valve and timing chain covers, electric motors, electrical control boxes, gear boxes compressors, machine covers, rigid flange assemblies and equipment housings. Great for automotive and motorcycle applications.
Reviews
(0) Ratings
There are no reviews for this product.
Questions & Answers
(1) Questions
Q: What is Bro-gasket BLUE specifically suggested for?
A: The instant gasket maker is being used by people who need a high pressure, somewhat high temperature and high vibration sealant in a compression joint. Sometimes, it's a simple cool water return line.

Here are the differentiators for your quick reference:

-Clear- waterproof and weatherproof
-White-contain an additive that resists to mildew growth
-blue - quick drying
-black- meets automotive industry specifications (O.E.M. Specifications)
-Red- high temperature.
Customers who bought this product also purchased