Free shipping on orders over $300.
Specialty Products Ltd.
Unique Industrial Strength Products for Professional Building Maintenance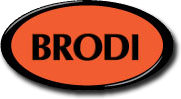 ElectroniCoat
Clear Spray-On Rubber Coating
A clear elastomeric coating for use in the electrical and electronic industries. It forms an impervious coating on all electrical contacts, circuit boards, electrical panels to protect against rust and corrosion.
Product Information
High dielectric, 4mil coating provides 300 volt dielectric strength
Waterproof, flexible and permanent
Works even when totally submerged in water
Dries to a clear transparent coating
For use on: electrical connections, phone and cable circuits, electrical systems, motor connections, circuit boards, outdoor light, security systems, electrical panels and general waterproofing
---
Downloads
Brodi Electrical Catalogue

Electronicoat
Customers who bought this product also purchased