Call Toll Free 1-877-744-0751

Specialty Products Ltd.
Unique Industrial Strength Products for Professional Building Maintenance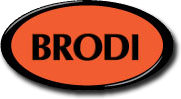 ElectroniCoat
Clear Spray-On Rubber Coating for Circuit Boards
A clear elastomeric coating for use in the electrical and electronic industries. It forms an impervious coating on all electrical contacts, circuit boards, electrical panels to protect against rust and corrosion.
Product Information
Provides a waterproof flexible permanent rubber film that will act as a barrier against moisture causing rust & corrosion on electrical connections. Once applied, area becomes impervious to humidity, salt, and fungus. Dries crystal clear and will not discolor or harm any surface.
ElectroniCoat was developed and formulated to protect components and surfaces from Mother Nature. ElectroniCoat's elastomers and rubberized body form an extremely tight bond. The Elastomers in ElectroniCoat will inhibit bacterial attack and fungus growth. This can be of great benefit when humidity is a factor.
Parts coated with ElectroniCoat will actually be protected from water, even when totally submerged. ElectroniCoat is ideal for use as an insulator for electricity.
The volume resistance of this material makes it ideal for use on electrical terminals, for protection against corrosion and moisture. It can also be used as an insulator in junction boxes and exterior wire connections.
This material is also ideally suited for encapsulating wire nuts and cable connectors exposed to the elements.
High dielectric, 4mil coating provides 300-volt dielectric strength
ElectroniCoat's clear color, when dry, allows for easy and quick visual inspection of all wire leads.
Waterproof, flexible and permanent
Works even when totally submerged in water
Dries to a clear transparent coating
Contains SBR, an elastomeric compound.
1 mil of ElectroniCoat = 75 Volts
Example: a 1/8" thick coating of properly applied ElectroniCoat will withstand up to 9,500 volts.

A 1/16" coating of properly applied ElectroniCoat will withstand up to 4750 volts.
USE ON:
​ Electrical connections, phone and cable circuits, electrical systems, motor connections, circuit boards, outdoor light, security systems, electrical panels and general waterproofing.
DIRECTIONS:
Shake container well before and during use. Due to the amount of rubber, the nozzle may on occasion sputter or momentarily clog, continue to spray, clogging will clear after a few seconds. Peel away any accumulation from nozzle tip. Wires and terminals to be sealed must be clean and dry. Spray ElectroniCoat on electrical connection area. Allow to dry for 15 minutes. Apply a second coat if greater thickness is required or needed.
NOTE:
Not to be Sprayed on Running Electrical Motors or Live Wires. Disconnect all electrical equipment before using. Allow sufficient time to dry before reconnecting electrical equipment.
Reviews
(0) Ratings
There are no reviews for this product.
Questions & Answers
(1) Questions
Q: Is this product water based and can it be used on rubber?
A: No it is not water based and will not harm rubber.
Downloads
Brodi Electrical Catalogue

Electronicoat