Specialty Products Ltd.
Unique Industrial Strength Products for Professional Building Maintenance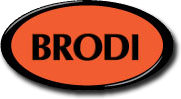 TriLike
Contact Cleaner & Degreaser
A residue free, fast drying, high power spray that dissolves grease, light oils and rinses away other contaminants
Product Information
Flammable solvent requires material to be used on equipment that does not have an electrical current flowing (For use on equipment with electrical current flowing use Brodi's PROBE contact cleaner)
Increases performance, prolongs equipment life and prevents electrical failures
Dries quickly & residue free.
For use on: relays, switches, terminals, circuit boards & breakers, PC boards, tuners, Rheostats, Potentiometers, contacts, motors and control panels.
---
Downloads
Brodi Electrical Catalogue

Trilike
Customers who bought this product also purchased