Specialty Products Ltd.
Unique Industrial Strength Products for Professional Building Maintenance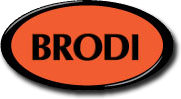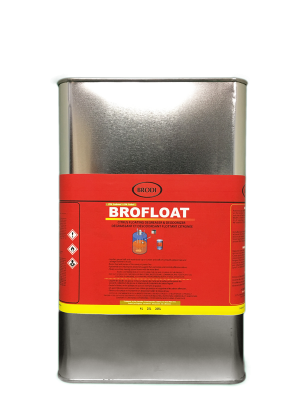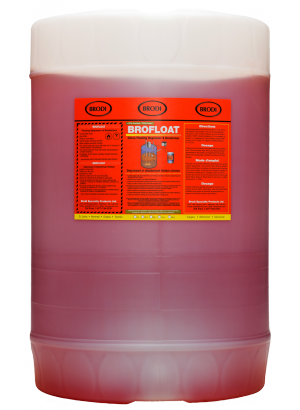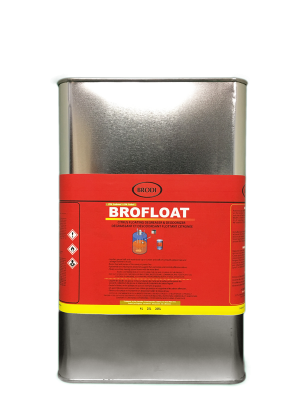 ---
Why don't i see any prices?
We sell directly to businesses large and small so our pricing fluctuates depending on quantities and scale. To get pricing, place the products you are interested in a shopping cart then checkout. We will send you back a quote shortly.
---
Related Products
Kleenout

Citrus Deodorizer & Degreaser for Drains and Traps

Marzo

Heavy Duty Solvent Based Sump Pit Treatment
BroFloat
Sump Pit Floating Citrus-Based Deodorizer and Degreaser
Keeps sump pits smelling great and free from sludge. Helps with backups & overflows.
Product Information
What does a floating deodorizing and degreaser for sump pits do?
BroFloat was designed to help liquify grease balls, grease matte and reduce build-up on the surface, walls and floats of sewage treatment vessels, sump pits, grease traps and any place that there is grease or sewage accumulation. In addition, powerful non-chlorinated deodorizing agents help to overcome and control offensive odors associated with sewage and grease build-ups.
BroFloat provides continuous deodorization by suppressing sulphide formations and neutralizing odors by 'blanketing' the surface of the sewage area.
Here is some additional readings for this product:
Eliminating grease and sewer accumulations built up in sanitary sump pits
How to Eliminate Drain Odors and Sewer Smells?
Product features:
Minimizes foul odours & pump-outs
Liquifies grease balls & buildup on surface and walls of sump pits
Continuously deodorizes by suppressing sulphide formations & neutralizes odours by "blanketing" the surface of the sewage area
Keeps float free of sludge preventing sump backups & overflows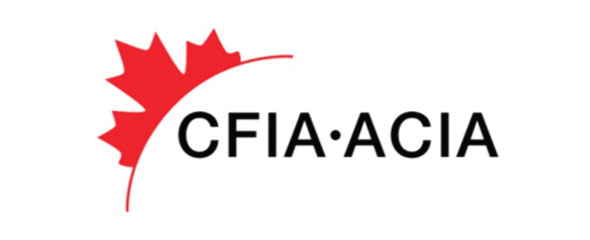 Canadian Food Inspection Agency Evaluated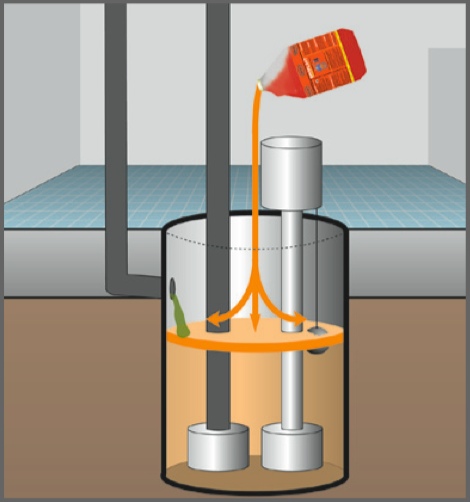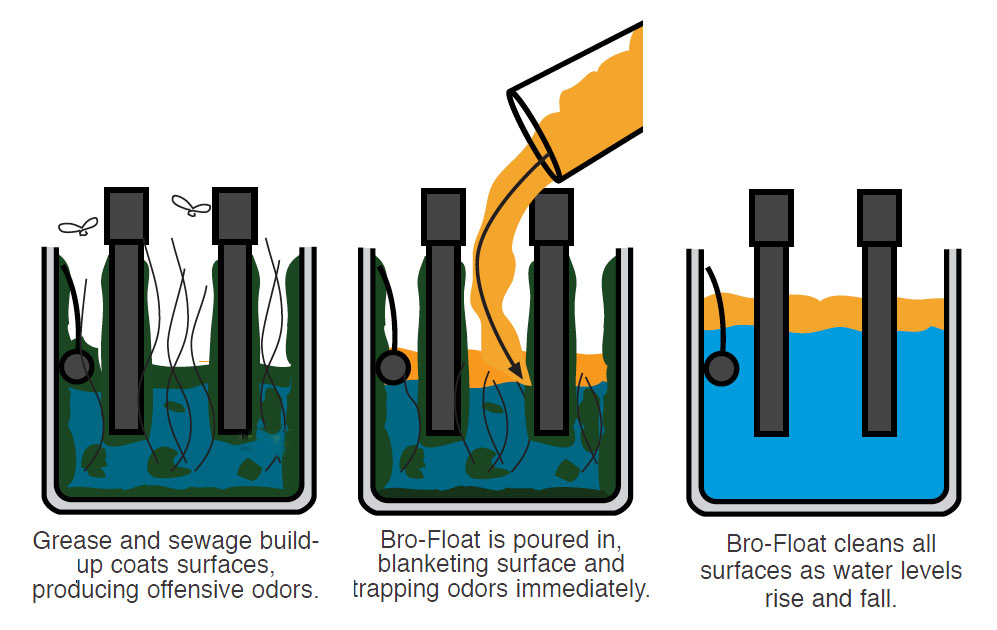 Reviews
(0) Ratings
There are no reviews for this product.
Questions & Answers
(1) Questions
Q: Which product reduces or eliminates the formation and accumulation of black oily liquid and waxy deposit on the sewage sump pump and float switch?
A: Brofloat is designed exactly for this type of issue.
Downloads
Brodi Plumbing Catalogue

Brofloat
Customers who bought this product also purchased