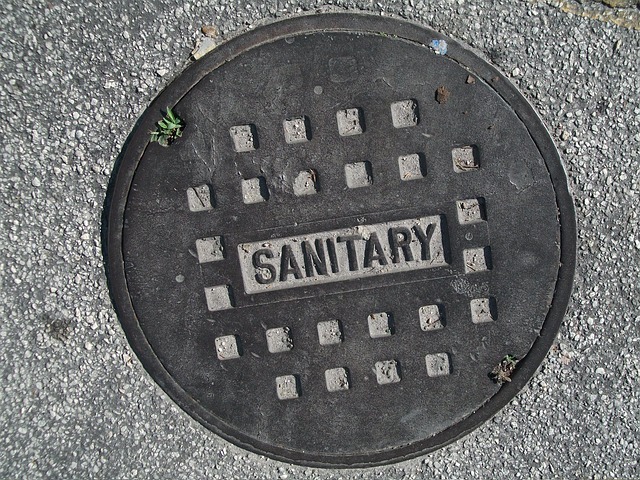 So you've got sewer smells emanating from somewhere in your business' location. These awful smells, like many others, are bad for business, especially if you're in the restaurant industry. A bad smelling restaurant can mean that customers will lose their appetites and by extension, you'll lose business. However, awful smells are bad for any business in general, so are there any ways we can eliminate and possibly prevent those odors? Yes, there are, but let's explore why we get those odors first.
Why do we get stink sewer smells?
More likely than not, your sewer smells are coming from a floor drain trtap that's dry or a sanitary sump pit that's accumulated too many FOGs (Fat, Oil, and Grease). The sanitary sump pit will usually be found in places like hospitals and dental offices, or pretty much anywhere where you'd throw out greases or some sort of biological matter. Once these FOGs build up, they cause awful smells and the same goes for dry floor drains. Once the floor drain's p-trap has dried out, it will let all those nasty sewer odors into your business. So what can be done about those aforementioned "nasty sewer odors?"
How can we prevent floor drains from drying out?
Dried Floor Drains
Sure, for the dry floor drain you could just pour some water into it, but the water will most likely evaporate very over time and then you'll have to repeat this tedious process. However, in addition to water, you could try…
Vapour Block – designed not to evaporate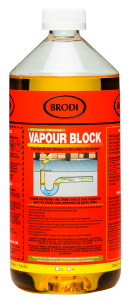 In order to really eliminate those awful sewer smells, use Vapour Block by Brodi, a citrus-based dry drain maintainer that stops drains from drying out, eliminating sewer gas odors. This stuff is specifically designed for floor drains, places where the p-traps evaporate due to infrequent use and even drains without p-traps.
Here are some other stats that Vapour Block boasts:
Natural citrus formula
Slow evaporation rate
Creates a seal in the P-Trap of the drain preventing the water seal from evaporating
Prevents sewer gas odors emanating from drains in areas that may not have a trap seal primer or where drains have high evaporation rates
Vapour Block is insanely easy to use too. It's just one simple step: Pour water into drain then add Vapour Block. For 4 inch drains, add 32oz (1L) of Vapour Block.
For those of you who are visual learners, check out this video.
After that, the Vapour block will sit on top of your P-Trap's water and prevent it from evaporating a lot longer than anything else.
Full/Stinky Sanitary Sump Pits
Sure, you need to call the regular service for the sanitary sump pit maintenance, but the sewer smells build up quickly. Are you looking for the solution for deodorization?
Sanitary sump pits deodorizer and degreaser – Brofloat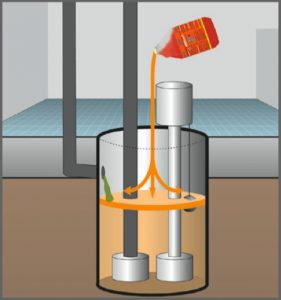 This floating citrus-based deodorizer and degreaser is the simplest thing to use in order to keep your sanitary sump pits odor and grease free. Just pour some into your pit and the Brofloat will float on top of your sanitary sump pit's water, creating a layer of both deodorizer and degreaser. Brofloat also makes sure that debris and sludge stay soft so they can't cause problems for your pit.
Here are some other features Brofloat boasts:
Minimizes foul odors & pumps out
Liquifies grease balls & matte buildup on surface and walls of sump pits
Continuous deodorization by suppressing sulphide formations & neutralizing odors by "blanketing" the surface of the sewage area
Keeps float free of sludge preventing sump backups & overflows
And that's it! So next time you have issues with sewer odors, don't panic. All you need to do is relax and think smart. Think Brodi.