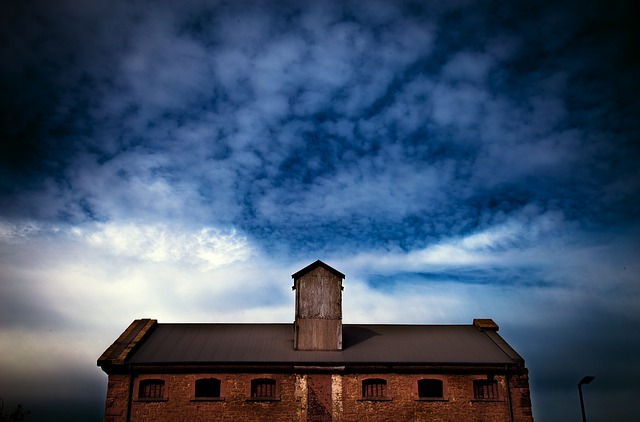 Leaks and cracks can be devastating to any business. Leaks and cracks mean that your roof and pipes aren't working properly and can mean many awful things for any business. Water damage, flooding, and chaos, in general, are all in store for businesses who leave leaks and cracks on pipes or roofs unchecked. But is there a way for businesses to fix leaks and cracks efficiently and quickly? Yes, there is, but you'll have to read on to find out how.
Who might run into leaks and cracks on a daily basis?
Roofers. If there is a leak in a client's roof, who do you think they're going to call upon to fix it? That's right, the people who work on the client's roof, the roofers. Sure, roofers may have a couple methods for fixing roofs, but is there a better way? Yes, there is, in order to find out what it is, move on. WARNING: Here is a link to tell you if you need emergency leak repair.
Plumbers. Of course, dealing with leaks and cracks is something plumbers may deal with on a weekly, if not daily basis. Sure, there are a lot of traditional methods a plumber might use to fix a leak and sure, they have probably worked for years. Yet, there are most likely more efficient and faster ways to get your job done, which means you can take on more work and be more profitable. Use the following products to achieve this goal.
Landlords/Building Maintenance. As the owner of the property, most if not all of the repairs are going to fall on you. Should you encounter some sort of leak issue, do you believe that you are well equipped enough to face it? If not, continue reading this article.
Pool Maintenance. Is there a leak in your client's pool pipes? If traditional pool maintenance doesn't quite work, there are definitely some easier methods that you could use to fix a pool's pipes. However, for these next few methods, make sure that the pool is drained first!
Leak Detection and Repair. Well, for this job, leak detection and repair is in the name. If you'd like to make your job much, much easier, then you can use the following methods and products. However, you should always make sure that the product you're using is right for the job.
All these different jobs may run into leaks and cracks on a daily basis, but how easy is their job? Is there a way to make it any easier? Yes, there is, and the answer is to use one of the following products.
As I said, leaks and cracks can mean serious trouble for any sort of business. But instead of calling a professional, why not try fixing the leak yourself? Alternatively, if you are a professional, why not use these products to make your life much easier? Here are a couple of great products from Brodi that can help you with any sort of leak situation.
The Instant water proof Leak Sealer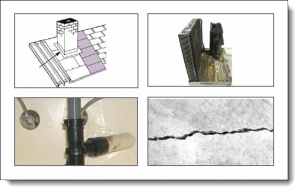 Wow look at that, it's literally in the name! Fix A Leak is the instant Leak Sealer that, well, instantly seals leaks and cracks. Merely just spray this solution onto the problem area and it creates a waterproof, flexible, permanent rubber coating. It even comes in three different colors! Also, here are some other features the Fix a Leak boasts:
Can be applied to any surface to provide a waterproof, flexible, permanent rubber coating that will stop leaks and cracks and act as a barrier against moisture, which is the cause of rust and corrosion
Ultra-durable rubberized coating
Fast drying
Will not crack or peel
For use on HVAC condensate pans, PVC drains, gutters, ducting, roofs, flashing, sheds and cement cracks
Fix A Leak, not for you? Need something to fix a certain type of material? You might want to use…
The Epoxy Putty Repair Stick for the choice of materials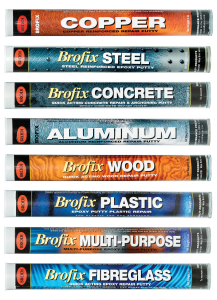 We've talked a couple times about this miracle product (Wood, Aluminum, Steel, Copper, Fiber Glass, Concrete, Plastic, and Multi-purpose) but we love it so much we're happy to talk about it again. Brofix is a fast-setting polymer compound that enables permanent repairs to all types of materials such as metal, wood, glass, masonry, and plastics. It's really easy to use and perfect for all sorts of repair jobs!
The epoxy should be cured and can be drilled, sawed, sanded, machined or even painted! If you're not much of a reader, this video should help you out. Here are some other features that Brofix has:
Great for prototyping and fabricating small parts.
Can be tapped, screwed, drilled, sanded, sawed, filed or painted
Lap Shear Strength range from 350 to 900m p.s.i.
Compressive Strength range from 10,000 to 12,000 p.s.i.
Electrical resistance 30,000 megohms
Dielectric strength 300 volts/mil
Upper-Temperature Limit 250°F continuous, 300°F intermittent
Chemical resistant to hydrocarbons, ketones, alcohols, esters, halocarbons, aqueous salt solutions and dilute acids and bases
Non-flammable and releases no noxious fumes
Will not shrink or pull away and unused portion stays fresh for future use when saved in its original package
Contains no solvents
And that's it! So next time you have a leak on your roof or in one of your pipes, or have cracks on your precious properties, try not to panic. Just be calm and think smart. Think Brodi.