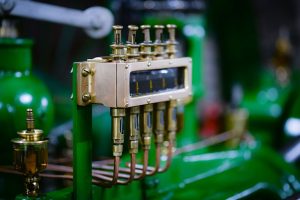 So you've got yourself a repair job. You recognize the material as some sort of metal, but aren't sure what you're supposed to do about it. Do you call a welder? A metal worker? A blacksmith of some sort? The answer may be simpler than you thought, because you've heard of something called steel epoxy putty? But what is steel epoxy putty? How does it work? And finally, does steel epoxy putty permanently fix metals?
What is Epoxy Putty?
Let's begin with the easiest question to answer– what exactly IS epoxy putty? Mostly found in "epoxy putty sticks" they are cylindrical tubes that combine two ingredients– a cylindrical tube of hardener surrounded by another larger cylindrical tube of epoxy. Why design it like that? So that the hardener, which when exposed to air goes bad, is protected by the outer epoxy. This is done in order to lengthen the product's shelf life.
What is Steel Epoxy Putty?
Usually a dark grey color, this epoxy putty repairs steel components, can patch steel as well as being able to repair or rebuild anything made of metal. With a tensile strength usually around 900, this stuff when molded into any shape creates a steel reinforced non rusting putty that when applied, will repair and rebuild just about anything.
How does Steel Epoxy Putty work?
Steel epoxy putty may be one of the simplest things in the world to use. Cut off a piece of the steel epoxy putty. Knead the two components together until you get a consistent color and place at the break, repairing or restoring as needed. Let it sit for five minutes, after which it should be set.
Maybe you've seen commercials where epoxy putties accomplish seemingly impossible feats. Don't fall for the snake oil peddlers on TV for while epoxy putty works great as a permanent adhesive, it's not totally a miracle product. It shouldn't be used to tow heavy loads, it shouldn't be used to glue heavy shelves on walls or fix other structural problems, and it shouldn't be used to replace other adhesives like the ones that glue paper together. However don't worry, steel epoxy putty works for most other repair jobs.
Metal repair epoxy Uses
What can someone use steel epoxy putty for? Here are some of the many uses for: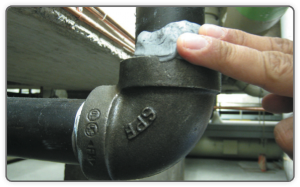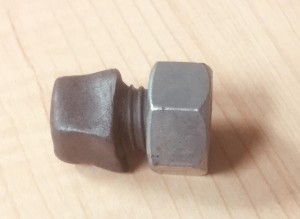 Permanently fix any sort of metal that is broken or deteriorating (depending on the break/deterioration), some types of plumbing repairs as well.
Used for all sorts of repairs: metal machinery, tools, pipes, car parts, lawn care equipment.
Make two components that usually don't fit together fit
Sealing various metals so they have resistance against moisture and electricity
Filling gaps in metals that need to be permanently filled, can be molded into a structural part.
Now that we understand how to use steel epoxy putty and what to use it for, which Steel epoxy putty works best?
Brofix Steel Epoxy Putty Repair Stick

If you want the best of the best when it comes to epoxy putty repair sticks look no further than the this reinforced non rusting epoxy putty, Brofix epoxy putty repair stick by Brodi. A super strong fast setting putty made of an industrial strength polymer compound is a permanent solution to any fix you may need. Let's check out the stats, shall we?
Lap Shear Strength range from 350 to 900m p.s.i.
Compressive Strength range from 10,000 to 12,000 p.s.i.
Electrical resistance 30,000 megohms
Dielectric strength 300 volts/mil
Upper Temperature Limit 250°F continuous, 300°F intermittent
For those of you who didn't get that, what those stats are trying to tell you is that this stuff is super strong, super adhesive, super heat and electrically resistant, amongst other incredible feats. It can be tapped, screwed, drilled, sanded, sawed, filed or painted and is super safe, completely non-flammable and releases no noxious fumes.
So, once again we find ourselves asking the question: Does steel epoxy putty permanently fix metals? The answer: sure does, but no one does it better than the Brofix epoxy putty repair stick by Brodi.