Specialty Products Ltd.
Unique Industrial Strength Products for Professional Building Maintenance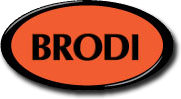 Hospiseptic
Evaporating surface disinfectant and deodorant
Antibacterial Disinfectant & Deodorant-Hospital Grade
Product Information
!! THIS PRODUCT IS CURRENTLY NOT AVAILABLE !!
An effective surface disinfectant and deodorant for most gram-positive and gram-negative environmental bacteria. Destroys odour-causing bacteria on environmental surfaces. The ready-to-use formula is perfect for hospitals, bathrooms, offices, schools and anywhere there are germs and bacteria.
Phenolic based disinfectant

Safe on almost any surface
Useful in the air as a space spray
Kills HIV-1, Staphylococcus Aereus, Salmonella Choleraesuis, Pseudomonas Aeruginosa, Herpes Simplex, Type 1 and 2, Escherichia Coli, Trichophyton interdigitale, Mycobacterium Tuberculosis, Influenza A2 Virus (Hong Kong)
For hospitals use on: dressing carts, hampers, linen carts, wheelchairs, metal beds and springs, toilet seats, telephones, light switches, washbasins, urinals, and doorknobs
For use around many other environmental surfaces: Dental office, Nursing homes, Gyms, Ambulances, Veterinary Offices, and Animal Hospitals, Restaurants, Restrooms, Zoos, Airports and Commercial buildings
---
Downloads
Brodi Facility Catalogue

Hospiseptic-G
Customers who bought this product also purchased