Call Toll Free 1-877-744-0751

Specialty Products Ltd.
Unique Industrial Strength Products for Professional Building Maintenance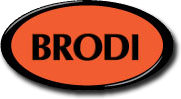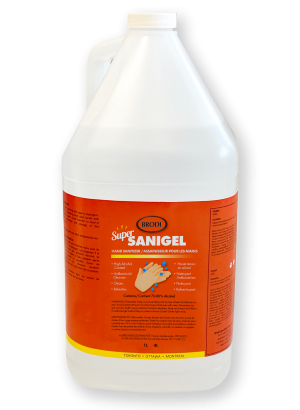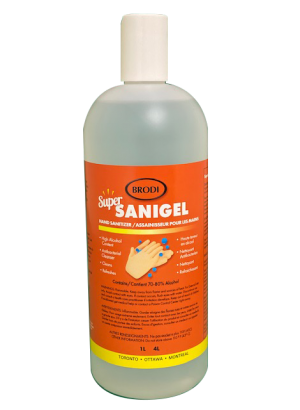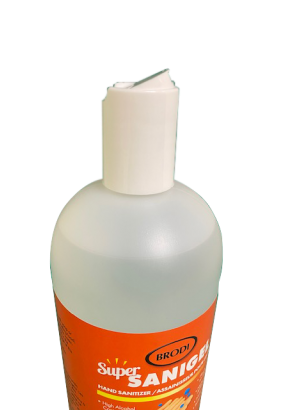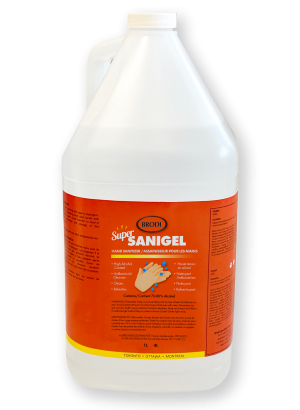 ---
This product has a minimum quantity of 12
Why don't i see any prices?
We sell directly to businesses large and small so our pricing fluctuates depending on quantities and scale. To get pricing, place the products you are interested in a shopping cart then checkout. We will send you back a quote shortly.
---
Related Products
Super SaniGel
Extra Strength Instant Hand Sanitizer
Super Sanigel is a high alcohol content hand sanitizer that kills bacteria quickly
Product Information
!! Now Shipping. 4 Litre Blow Out Pricing !!
Super Sanigel is a higher ethanol alcohol content hand sanitizer that kills bacteria quickly while it cleans, moisturizes and refreshes your hands. Though it has higher strength, it is still gentle on your hands because of its built-in moisturizer. It helps to reduce the risk of infection. Ideal for health care workers and police personal. May be used as a supplement to normal hand washing when soap and water are not available.
Contains 70-80% Alcohol
Kills Bacteria and germs within seconds
Ideal for refilling dispensers in public access areas.
Easy on your hands with built-in moisturizer.
Kills 99.99% of germs without water
Effective at eliminating 99.99% of many common harmful germs and bacteria in as little as 15 seconds
Special moisturizers leave hands smooth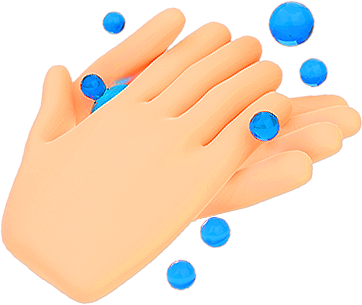 DIRECTIONS
Prior to handling food, rinse hands with potable water. Avoid transfer to food in the application and storage of this product.
APPLICATIONS
Personal, home use, public, medical care. Antibacterial, disinfecting, anti-coronavirus. Recommended for restaurants, kitchens, supermarkets, cafeterias or other food-handling, food plant establishments,health care workers in hospitals and clinics. Ideal for health care workers and police personal and all the employees on the front line of defense against COVID-19.
Reviews
(0) Ratings
There are no reviews for this product.
Questions & Answers
(0) Questions
Downloads
Brodi Facility Catalogue

Super SaniGel Hand Sanitizer
Customers who bought this product also purchased