Call Toll Free 1-877-744-0751
Specialty Products Ltd.
Unique Industrial Strength Products for Professional Building Maintenance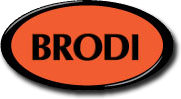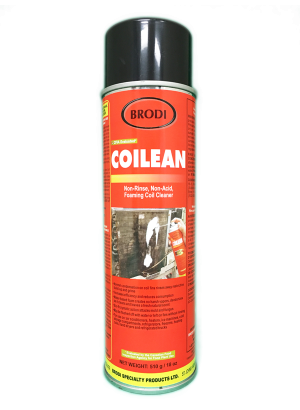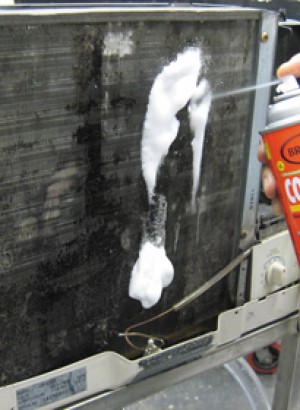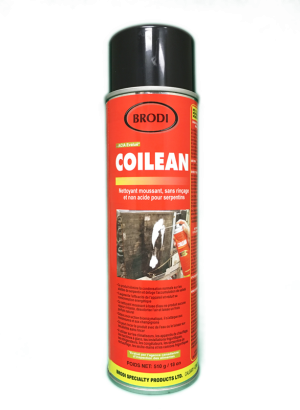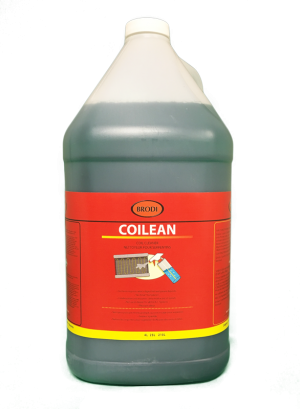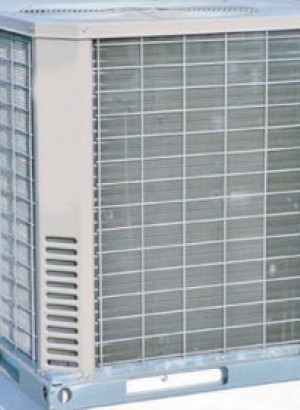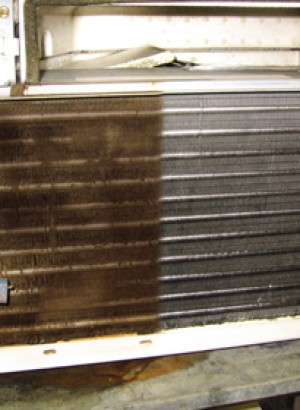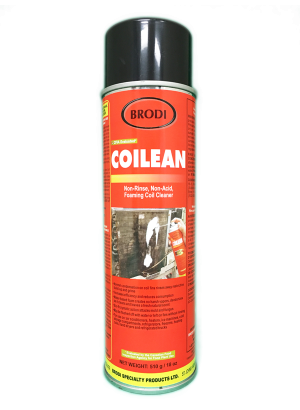 ---
This product has a minimum quantity of 10
Why don't i see any prices?
We sell directly to businesses large and small so our pricing fluctuates depending on quantities and scale. To get pricing, place the products you are interested in a shopping cart then checkout. We will send you back a quote shortly.
---
Related Products
Coilean - Non-Rinse
Non-Rinse, Non-Acid, Foaming Coil Cleaner for Smaller Window Units
A powerful, non-acid, NON-RINSE thick clinging foam cleaner that blasts deep into air conditioner, heater, refrigeration and dryer coils to loosen dirt, lint, grease & grime.
Watch Video
Clean those dirty coils without rinsing
What, Really? I can clean my coils without having to get the hose to rinse those things off? What am I going to do with all the time and money I save. Watch Manny do the coil cleaning demo on this grainy video from the long lost Brodi video archives.
Related Videos
Product Information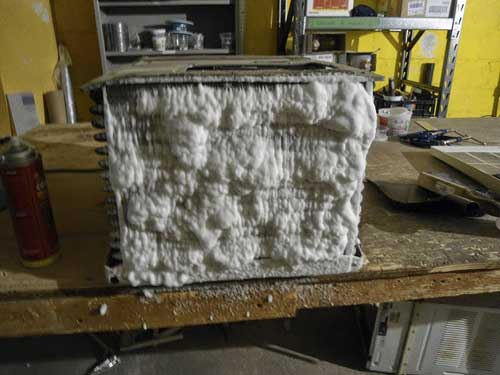 Normal condensation on coil fins rinses away restrictive build-up and grime
Increases efficiency and reduces consumption
Water-based foam creates no harsh vapors, deodorizes as it cleans and leaves a fresh natural scent
Bio-Enzymatic action attacks mold and fungus
May be flushed off with water or left on fins without rinsing
For use on: air conditioners, heaters, ice machines, cold storage compartments, refrigerators, freezers, heating coils, hand dryers and refrigerated trucks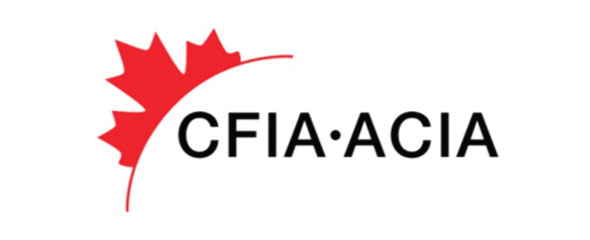 Canadian Food Inspection Agency Evaluated
Reviews
(0) Ratings
There are no reviews for this product.
Questions & Answers
(0) Questions
Downloads
Brodi HVAC Catalogue

Coilean Aerosol

Coilean Bulk
Customers who bought this product also purchased