Specialty Products Ltd.
Unique Industrial Strength Products for Professional Building Maintenance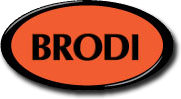 Detsan
Sanitizer & Disinfectant
A germicidal, fungicidal, staphylocidal, pseudomonacidal, tuberculocidal, virucidal and deodorizer which prevents mold and mildew on hard non-porous surfaces.
Product Information
An approved disinfectant which has received market authorization for a "broad spectrum virucide" claim (i.e., have proven efficacy against a hard-to-kill enveloped virus), are expected to inactivate enveloped viruses, such as the 2019-nCoV (COVID-19).
Disinfects and deodorizes surfaces through effective bactericidal and fungicidal activity

Kills most Staph and Strep organisms, Pseudomonas Aeruginosa PRD-10 , Staphylococcus Aureus, Salmonella Choloraesuis, Trichophyton Interdigitale (athletes foot fungus) on all hard surfaces
Hospital use:
Walls, floors, bed frames, bedpans, urinals, furniture, fixtures, containers, toilet seats, diaper pails examining tables, spray telephone and similar bedside equipment not easily not subject to normal disinfecting procedures
Household use:
Kitchen-Sinks: Drainboards, cabinets, stoves and refrigerators, empty garbage cans, and under sinks
Bathroom-Bathtub: wash basins, toilet seats, empty hampers, tiled walls and controls bathroom odours

General Use: telephone, pet animal areas, diaper pails, nursery rooms
---
Downloads
Brodi Facility Catalogue

Detsan
Customers who bought this product also purchased