Call Toll Free 1-877-744-0751

Specialty Products Ltd.
Unique Industrial Strength Products for Professional Building Maintenance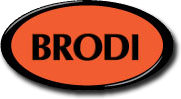 FreshMist
Air freshener & fabric deodorizer
Freshens the air and neutralizes smoke and other malodors. Sprays in a super fine particle size that disperses fragrance throughout a large area without a messy & wet fallout.
Product Information
Odour neutralizer and air freshener eliminates tough tobacco and smoke odours, decay, urine, feces, solvent, gas, vomit, cooking, animal and more
Quickly deodorizes the entire room from floor to ceiling due to it's fine particle size
Non-staining formula safe for use on carpet, fabric and upholstery
Provides super long-lasting fragrance
For use in hotel & motel rooms, restaurants, hospitals, offices, apartments, recreational centers, schools, nurseries, fitness centers, animal clinics, nursing homes, public buildings, auto interiors, closets, lockers, shoes, garbage receptacles and bathrooms
Reviews
(0) Ratings
There are no reviews for this product.
Questions & Answers
(0) Questions
Downloads
Brodi Facility Catalogue

FreshMist Clean Linen
Customers who bought this product also purchased