Specialty Products Ltd.
Unique Industrial Strength Products for Professional Building Maintenance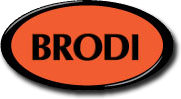 Lithilube
White Lithium Penetrating Grease
An all-weather, heavy duty, food-grade, multi-purpose penetrating grease. Sprays on as a liquid, penetrating deeply, then cures to a thick white water resistant grease. Excellent for all metal-to-metal lubrication and the preferred lubricant for use in the plant, shop, home, auto and marine.
Product Information
Penetrates and rapidly forms into a pure long lasting white grease that will not melt or wash away
Food-grade
Heat stable to 350°F
Long lasting
Water & detergent resistant
Provides non-staining lubrication
Guards surfaces against rust and corrosion
No chlorinated solvents
Pure white color allows easy visual inspection
Rust and oxidation inhibitors protect metal
Provides maximum lubrication
Reduces friction, while protecting against rust and corrosion
Sprays on evenly as a liquid, and sets up dry for a thick coating - will not splatter, melt, run, wash off or freeze
Cushions while it lubes
White lithium is a great all-around grease for lubricating light- to medium-load items like tools and garden equipment.
Applications:
Industrial: Gears, Machinery tools, overhead garage door channels, pumps, fan motors, slides, gears, winches, conveyors, chain drives, fittings, linkages, wire rope, threads, hoists, rollers, cams slide bearings, O-rings, manifold heat valves
Marine: Trailer rollers, winches, turnbuckles, shackles, bearings, slides, motor pivot points and all external moving parts, cables, couplings, gears, hitches, winches
Automotive: Hinges, electrical antennas, latches, springs, coils, hinges, locks, latches, seat tracks, strike plates, cables, distributor cams, battery terminals, radio antennas, windshield wiper mechanisms, bolts, bearings.
Home use: Sliding doors, windows, hinges, locks, appliances, lawn and garden equipment, garage door tracks, chains, screws, guns and tools
Food Service: Approved for food plant use.
Shop use: Machinery, fans, blowers, roller channels, chains, conveyor, bearing, gears, pneumatic tools, blades and bits
---
Downloads
Brodi Mechanical Catalogue

Lithilube
Customers who bought this product also purchased