Specialty Products Ltd.
Unique Industrial Strength Products for Professional Building Maintenance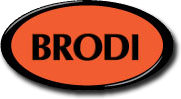 Detco-HD Unscented
Cleaner & Disinfectant Unscented
A disinfectant, cleaner and sanitizer designed for hospital and food processing.
Product Information
An approved disinfectant which has received market authorization for a "broad spectrum virucide" claim (i.e., have proven efficacy against a hard-to-kill enveloped virus), are expected to inactivate enveloped viruses, such as the 2019-nCoV (COVID-19).
Use where reducing the hazard of cross infection is critical.
For use in hospitals, schools, hotels, motels, restaurants and offices
Excellent for Food Processing Equipment, sick rooms, and kitchens
Leaves area clean and fresh smelling
Disinfects against Staphylococcus Aureus, Salmonella Choloraesuis, Pseudomonas Aeruginosa PRD-10, and viruses Adenovirus type 2, Herpes Simplex, Influenza A2 (Hong Kong) Virus and Vaccina Virus
Fungicidal against the pathogenic-fungi
---
Downloads
Brodi HVAC Catalogue

Detco HD Unscented
Customers who bought this product also purchased