Call Toll Free 1-877-744-0751

Specialty Products Ltd.
Unique Industrial Strength Products for Professional Building Maintenance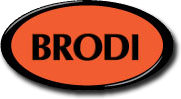 Grease Release
Citrus-based Drain Maintainer
Eliminates buildup in drains by dissolving grease, grime, slime & sludge which are the cause of foul odours.
Product Information
Great for preventative maintenance

For kitchen sinks, floor drains, bathtubs, showers, urinals, laundry drains, or any drain with grease accumulations
Non-acidic, non-corrosive and non-caustic
Removes oils, fats and greases
Quickly dissolves grease and eliminates buildup in drains
Reviews
(0) Ratings
There are no reviews for this product.
Questions & Answers
(0) Questions
Downloads
Brodi Plumbing Catalogue

Grease Release
Customers who bought this product also purchased