Call Toll Free 1-877-744-0751

Specialty Products Ltd.
Unique Industrial Strength Products for Professional Building Maintenance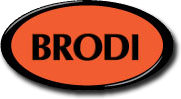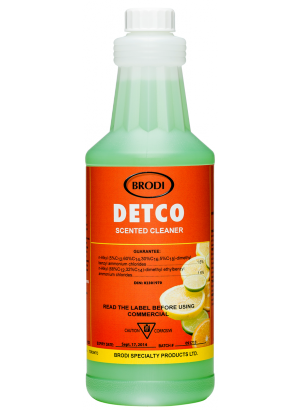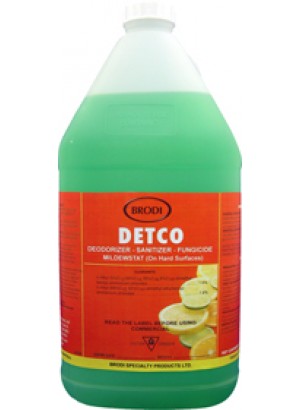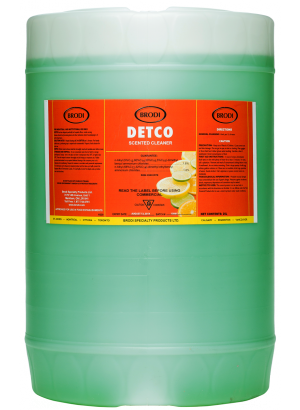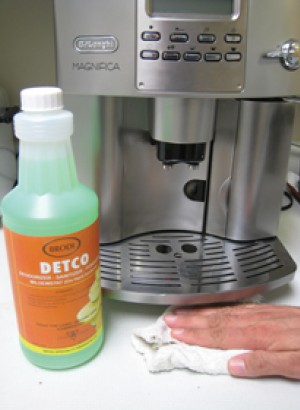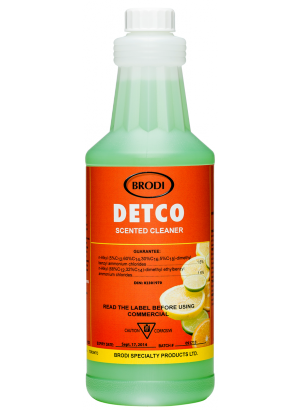 ---
Why don't i see any prices?
We sell directly to businesses large and small so our pricing fluctuates depending on quantities and scale. To get pricing, place the products you are interested in a shopping cart then checkout. We will send you back a quote shortly.
---
Related Products
Detco
Scented cleaner, disinfectant & deodorizer
A scented cleaner, disinfectant and deodorizer which produces a clear, sparkling yellow solution that brings a delightful lingering fragrance of fresh lemons to your cleaning duties.
Product Information
An approved disinfectant which has received market authorization for a "broad spectrum virucide" claim (i.e., have proven efficacy against a hard-to-kill enveloped virus), are expected to inactivate enveloped viruses, such as the 2019-nCoV (COVID-19).
Disinfects against Salmonella Choloraesuis, Staphylococcus Aureus and Pseudomonas Aerugonsa
Fungicidal against the pathogenic-fungi Trichophyton mentagrophytes
Effective bactericide and fungicide in the presence of organic soil (5% blood serum)
Product Uses
General Cleaning:
Sick rooms, nurseries, restaurants and hotels

General Disinfecting:
Showers, bathroom, garbage and diaper pails, floors, animal quarters, nurseries, kitchens, locker rooms, and laundries

Deodorizing:
Provides excellent deodorizing on damp mopping areas, diapers, work clothes, and hospital sick rooms. On carpets as an anti-static agent and to control mildew and odour causing moulds.
Reviews
(0) Ratings
There are no reviews for this product.
Questions & Answers
(0) Questions
Downloads
Brodi HVAC Catalogue

Detco
Customers who bought this product also purchased