Call Toll Free 1-877-744-0751

Specialty Products Ltd.
Unique Industrial Strength Products for Professional Building Maintenance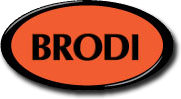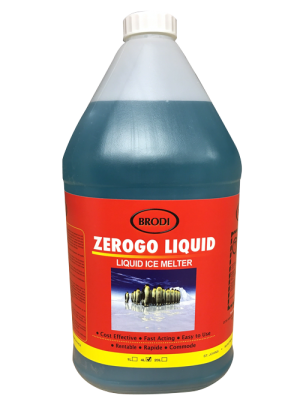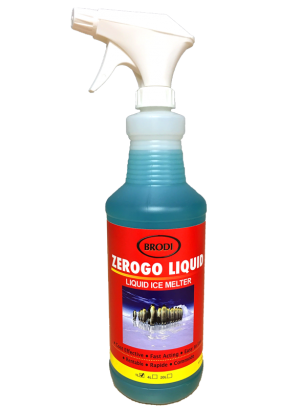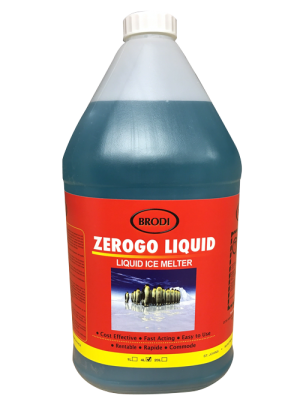 ---
This product has a minimum quantity of 2
Why don't i see any prices?
We sell directly to businesses large and small so our pricing fluctuates depending on quantities and scale. To get pricing, place the products you are interested in a shopping cart then checkout. We will send you back a quote shortly.
---
Related Products
ZeroGo Liquid
Magnesium Chloride Liquid Ice and Snow Melter
Zero-Go Liquid Ice Melter is a cost effective and fast acting liquid de-icier.
Product Information
Zero-Go Liquid contains a non-staining, biodegradable colouring agent that provides a visible marker for areas already treated. Contains a fast acting formula to penetrate hard packed ice and snow and prevents the bonding of snow and ice. Zero-Go Liquid Ice Melter allows for pre-wetted material to become effective immediately when mixed with sand or salt. Reduces corrosion of metals and concrete and has minimal effect on the surrounding environment. Does NOT contain calcium or sodium chloride.
Prevents build-up of ice and snow.
Effective in temperatures as low as -40°C.
Ideal alternative to harmful deicing pellets.
Contains NO Calcium or Sodium Chloride.
Colouring agent ensures accurate treatment (nonstaining and biodegradable).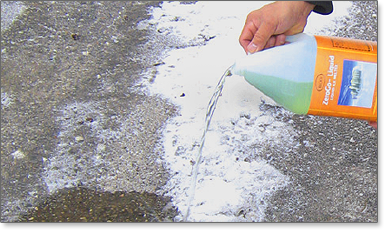 Use On: Sidewalks, Driveways, Stairs, Concrete, Loading Docks, Terrazzo, Plastic, Rubber, Bridges.
Reviews
(1) Ratings
Enzo

Better than the messy flakes I used before
Questions & Answers
(1) Questions
Q: How much should be applied using a sprayer?
A: Good day,

The amount of product to be applied is dependent upon the outdoor conditions.

As the label indicated under the directions portion:

Prior to snow: Spray liquid ice melter completely treating the surface. The ice melter residue will be effective on approximately 2" of fresh fallen snow. If more than 2" of snow fall, the residue will create a non-stick surface which prevents ice and snow from bonding.

After a snow event:

To treat less than 2" of snow, spray an even coating of liquid ice melter over the treatment area. In a short time, the ice melter will penetrate the snow and ice barrier leaving a cleared surface.

Note:
When a large amount of snow is present, remove it first with a shovel or snow blower be applying.

Any other questions can be answered by your local sales representative.

Downloads
Brodi Facility Catalogue

Zerogo Liquid
Customers who bought this product also purchased