Call Toll Free 1-877-744-0751
Specialty Products Ltd.
Unique Industrial Strength Products for Professional Building Maintenance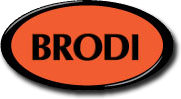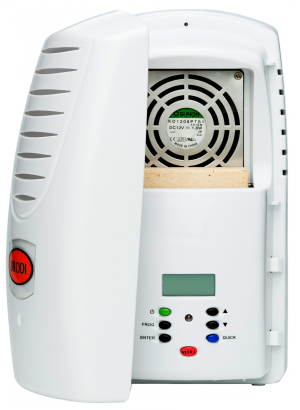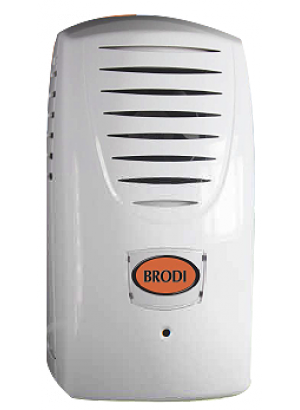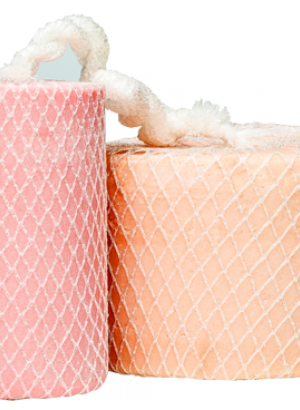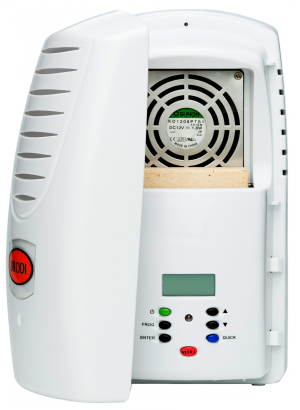 ---
This product has a minimum quantity of 3
Why don't i see any prices?
We sell directly to businesses large and small so our pricing fluctuates depending on quantities and scale. To get pricing, place the products you are interested in a shopping cart then checkout. We will send you back a quote shortly.
---
Related Products
EuroBreeze
Large Space Fragrancing System
The range of Brodi Eurobreeze fragrances are extensive and are created from natural essential oils derived from wood, fruit, spices, flowers, etc.
Product Information
The Eurobreeze fragrance delivery system is unique in its ability to provide continuous and consistent fragrance delivery to large interior spaces, while providing total user control of output and intensity, creating a positive user experience in areas such as gyms, reception areas, garbage rooms and loading docks.
One unit will fragrance an area of up to 17,600 cubic feet.
No solution or product is sprayed into air
Continuous controlled fragrance delivery to large interior spaces
Fragrance created from natural essential oil
Real time programmability with 24 hour clock
Choice of number of refills per year; 8, 12, 16 or 24 hour operation; start time; and days of operation (5, 6 or 7)
Dispenser size is: 10.43"(h) x 5.79"(w) x 4.72"(d)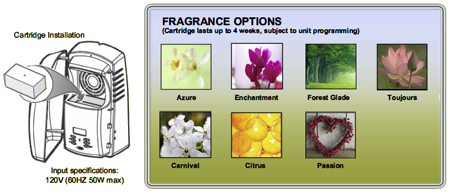 FOR USE IN:
Hotels, gyms, reception areas, loading docks, refuse rooms and any area requiring positive fragrance in the air.
Reviews
(0) Ratings
There are no reviews for this product.
Questions & Answers
(0) Questions
Customers who bought this product also purchased