Call Toll Free 1-877-744-0751
Specialty Products Ltd.
Unique Industrial Strength Products for Professional Building Maintenance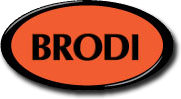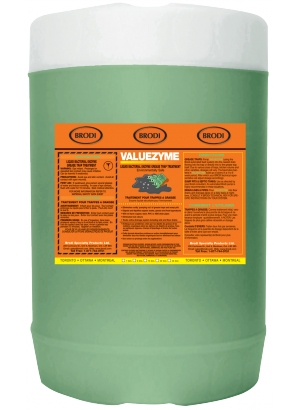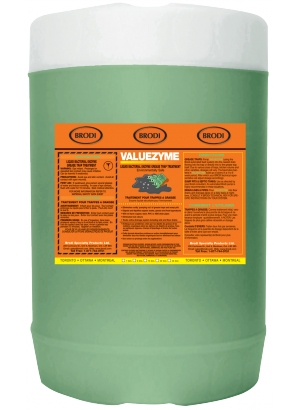 ---
Why don't i see any prices?
We sell directly to businesses large and small so our pricing fluctuates depending on quantities and scale. To get pricing, place the products you are interested in a shopping cart then checkout. We will send you back a quote shortly.
---
Related Products
ValueZyme
Bacterial Liquid Enzyme Treatments
Bacterial treatment containing enzyme-producing bacteria used for everyday drain line and grease trap maintenance solutions. 30 billion bacteria spores per litre.
Product Information
These bacterial treatments each contain enzyme-producing bacteria and are primarily used for everyday drain line and grease trap maintainance solutions. These are dispensed into drain lines using ATC Injection System. Non-toxic, biodegradable, non-pathogenic, non-acid, non-alkaline, neutral pH, certified salmonella-free.
Before and After

Typical Installations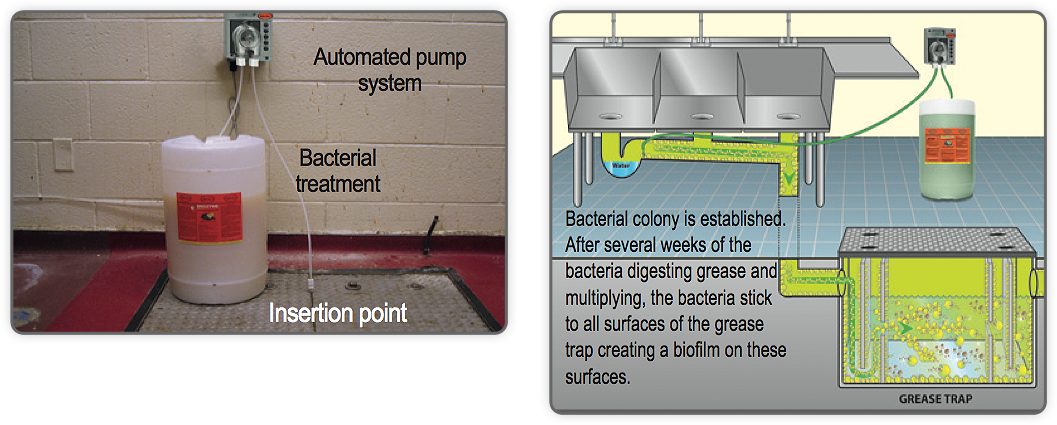 Reviews
(0) Ratings
There are no reviews for this product.
Questions & Answers
(0) Questions
Downloads
Brodi Plumbing Catalogue

Valuezyme
Customers who bought this product also purchased