Call Toll Free 1-877-744-0751
Specialty Products Ltd.
Unique Industrial Strength Products for Professional Building Maintenance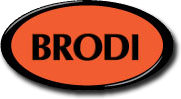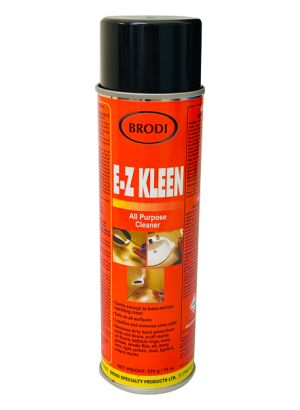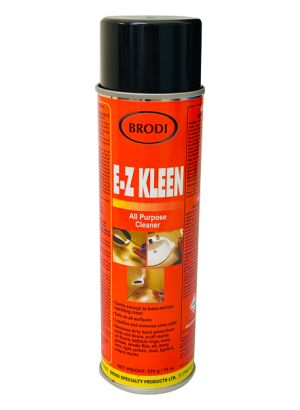 ---
This product has a minimum quantity of 12
Why don't i see any prices?
We sell directly to businesses large and small so our pricing fluctuates depending on quantities and scale. To get pricing, place the products you are interested in a shopping cart then checkout. We will send you back a quote shortly.
---
Related Products
E-Z Kleen
All-Purpose Foaming Cleaner
A powerful all-purpose, profession-grade cleaner. For all tough cleaning applications.
Product Information
An All-Purpose Cleaner that cleans so well, it may be the only general cleaning spray you ever need for most cleaning applications.
Spray on and wipe off to remove dirty handprints from walls and doors, scuff and crayon marks, grease spots, soot stains and smoke film. Safe for use on painted, porcelain and tile surfaces, on window sills and venetian blinds.
Perfect for use in kitchens and bathrooms to clean sinks, stoves, refrigerators, tubs, washbowls and toilet bowls. Safe to use on all types of surfaces with no ozone-depleting compounds and is VOC compliant
PRODUCT FEATURES:
Spray on and wipe off
Cleans and deodorizes
Non-abrasive
Breaks up grease and grime
Wide range of cleaning applications
NOTE:
When using on glass, plastic seat covers or plastic tile, RINSE with a clean, damp cloth.
Reviews
(0) Ratings
There are no reviews for this product.
Questions & Answers
(0) Questions
Downloads
E-Z Kleen
Customers who bought this product also purchased