Specialty Products Ltd.
Unique Industrial Strength Products for Professional Building Maintenance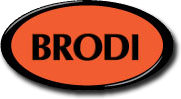 ---
---
Related Products
Liquiflo

Fumeless, Alkaline Drain Opener & Maintainer that Kills BioFilms
Kleenout
Citrus Deodorizer & Degreaser for Drains and Traps
Kleenout is an industrial strength treatment specifically designed for treating the foul odors that occur in drains and plaster traps. Having foul smelling odors in a professional environment like a dentist's office can give patients the impression that equipment is not being maintained properly.
Product Information
Kleenout is great for controlling odors in all institutional drains and plaster traps.
Plaster trap installations are typically found in a hospital's orthotics and prosthetics department, veterinary practices, dental practices, laboratories and home or professional art studios where clay or plaster is being used. Wherever there are sediments being flushed down, a plaster trap is hopefully installed correctly to avoid serious plumbing problems.
Kleenout can be safely used on all commercial plaster traps and its citrus-based ingredients are environmentally safe.
For Gleco traps and other similar quality traps
Controls foul odors in plaster traps
Non-corrosive, non-caustic,
Safe on all metals & drains
Eliminates larvae, flies and insects from drains
Use for Plaster Traps Odors
Depending on the size of your trap, pour about 1/3 of the trap's capacity of Kleenout directly down the main drain attached to the trap on a regular basis to maintain an odor-free system.
Use for Drain Odors
Add about 1 liter to the main drain about once a week. (We recommend the Brodi Automated pump systems)
Recommended applications: Dental offices and laboratories, Sculpting artwork studios, Ceramic artwork studios.
---
Downloads
Brodi Plumbing Catalogue

Kleenout
Customers who bought this product also purchased