Specialty Products Ltd.
Unique Industrial Strength Products for Professional Building Maintenance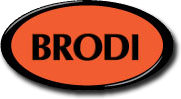 drain openers

We are carrying industrial strength drain openers in all kinds at our online store. Please click each product for more details. You will find the right one for your specific drain issue with drain pipe diameter ranging from 3/8" inches to municipal sewerage size (larger than 4").
Drain opener for diameter 3/8" to 7/8": Microflo
Drain opener for diameter 4" or larger: Marflo
Non-Chemical Drain Opener for all diameters: Powerflo
Acidic Drain opener for 4" and less: Staxflo
Acidic Drain opener for 4" and less with Odor control: Broshot
Alkaline drain opener for 4" and less (Liquid): Liquiflo
Alkaline drain opener for 4" and less (Powdered): Powderflo
Showing 1 to 7 of 7 (1 Pages)