Specialty Products Ltd.
Unique Industrial Strength Products for Professional Building Maintenance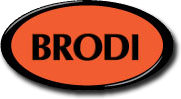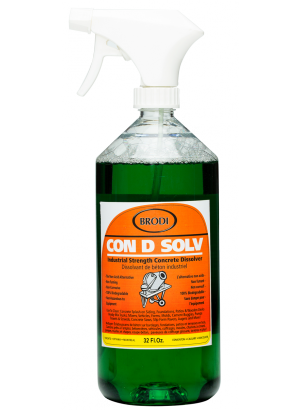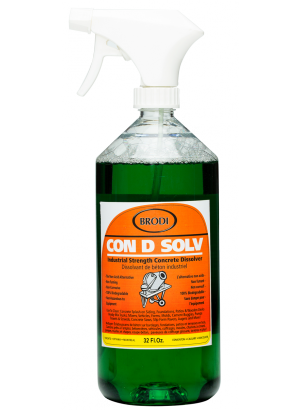 ---
---
Related Products
Con-D-Solv
Organic Concrete De-Bonding Agent
Turns concrete into sand and aggregate that is easily washed away
Product Information
ConDsolv is an organic concrete de-bonding agent that reverses the molecular bonding action of cement and turns it back into a loose mix of sand and aggregate that is easily rinsed away. The highly concentrated formulation is used to remove cured cement, mortar, grout and stucco from any surface.
Removes concrete on ready-mix trucks and other vehicle types, molds, mixers, tools, etc., without high labour costs and damaging hammer-and-chisel work.
Used for etching concrete floors in preparation for concrete sealers and epoxy coatings.
No corrosive fumes
Odorless
100 % biodegradable
Safe to use on painted, aluminum and steel surfaces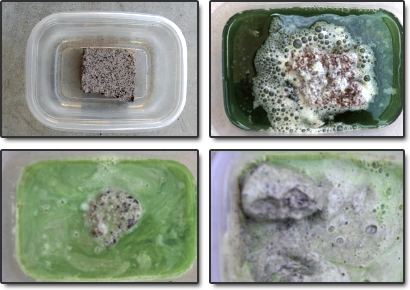 ---
Downloads
Brodi Facility Catalogue

ConDSolv
Customers who bought this product also purchased