Call Toll Free 1-877-744-0751
Specialty Products Ltd.
Unique Industrial Strength Products for Professional Building Maintenance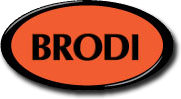 Newsletter
Please sign up to our newsletter to receive special offers and promotions. Stay in touch with the latest industry news and cool new product introductions.
Will do not sell or release our email lists to 3rd party or anyone else for that matter.
Brodi Specialty Products Ltd. © 2015