Call Toll Free 1-877-744-0751
Call Toll Free 1-877-744-0751
Specialty Products Ltd.
Unique Industrial Strength Products for Professional Building Maintenance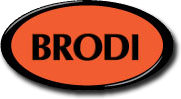 coil disinfectants

Showing 1 to 2 of 2 (1 Pages)

Scented cleaner, disinfectant & deodorizer
A scented cleaner, disinfectant and deodorizer which produces a clear, sparkling yellow …

Cleaner & Disinfectant Unscented
A disinfectant, cleaner and sanitizer designed for hospital and food processing.
Download the complete Brodi HVAC brochure.

Brodi HVAC Catalogue