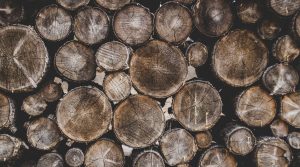 For years and years, people have used wood to build, fix and create. However, repairing broken wood has not been so easy, at least for people who aren't trained carpenters. So what happens when you find a break in the wood at your place of business? Are you going to waste precious money on a carpenter to come and fix it? The answer may lie with a certain product known as: "Wood Repair Epoxy Putty".
What is wood repair epoxy putty?
You may be unfamiliar with what exactly wood epoxy putty is, so let's go through it. Frequently found in epoxy sticks, wood epoxy putty is a product that when it's hardener and the epoxy are mixed together, create a compound capable of repairing, restoring and even filling the cracks in wood. It works wonders, returning wood to a state that is once again usable.
How does it work?
Using wood epoxy is one of the simplest things to do in the world. If you bought a wood epoxy repair stick, just cut off a piece of the epoxy as needed, depending on the fix that is required. Then, mix the hardener and the epoxy together, kneading in your hands. Some people may want to use gloves during this step in the process. Then, it's as easy as applying the wood epoxy to the break, smoothing it out and waiting for it to cure. Once it's cured (hardened) the wood epoxy will become part of the structure and can be drilled, sanded, tapped, sawed, painted or stained. Now that we've covered how to use your epoxy, what exactly can your wood epoxy do?
What can it do?
Wood epoxy has many, many uses. You can use it to fill nail holes, stripped screw holes, scratches, gouges, cracks, dry rot and knot holes. You can also use wood epoxy to reshape handles, knobs and carvings. Repairs furniture, molding and frames. As previously mentioned, when it's cured it can be drilled, sanded, sawed, painted or stained. It can also be used as an adhesive in wood to wood or wood to metal bonding. But with so many different brands of epoxy on the market, which epoxy should you choose? Is there one that stands out above the rest? In short– which wood epoxy product will permanently fix my wood?
Brofix wood, the wood repair epoxy putty

Introducing the Brofix wood epoxy repair stick by Brodi, the best possible wood epoxy stick on the market. This stuff is perfect for all of the above uses and has some great statistics to boot. Let's explore them, shall we?
As mentioned before, great for all of the above uses
This product is very versatile, and can be used in exterior or interior applications.
Contains no solvents, no odor.
Great for prototyping and fabricating small parts.
It's the best on the market to be tapped, screwed, drilled, sanded, sawed, filed or painted
Lap Shear Strength range from 350 to 900m p.s.i.
Compressive Strength range from 10,000 to 12,000 p.s.i.
Electrical resistance 30,000 megohms
Dielectric strength 300 volts/mil
Upper temperature limit 250°F continuous, 300°F intermittent
Chemical resistant to hydrocarbons, ketones, alcohols, esters, halocarbons, aqueous salt solutions and dilute acids and bases
Non-flammable and releases no noxious fumes
Will not shrink, crack, rot or pull away.
There you have it, folks. Now you're an expert on Wood Epoxy and everything that surrounds it, including which brand and product you should use to get the job done in the best, most efficient way. That product by the way, is the Brofix wood epoxy repair stick by Brodi. Need some repairs for your wood? Trust Brofix and Brodi to help you fix it.