Free shipping on orders over $300.
Specialty Products Ltd.
Unique Industrial Strength Products for Professional Building Maintenance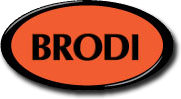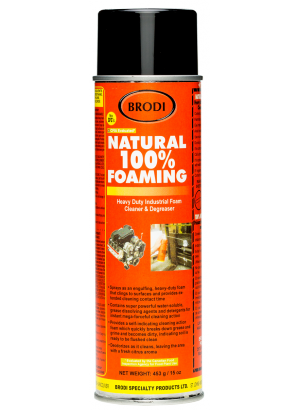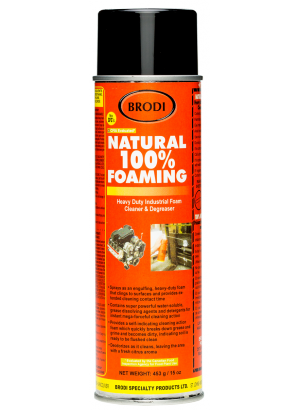 ---
---
Related Products
Natural 100% Foaming
Heavy Duty Industrial Foam Cleaner & Degreaser
A unique powerful foam gun spray aerosol foam which enables simple and easy clean-up of tools, parts, workbenches, vent covers, greasy & oily machinery, dirty engines, lawn & road equipment, coils, industrial equipment, concrete and more.
Product Information
Sprays as an engulfing, heavy-duty foam that clings to surfaces and provides extended cleaning contact time
Contains super powerful water-soluble, grease dissolving agents and detergents for instant mega-forceful cleaning action
Provides a self-indicating cleaning action foam which quickly breaks down grease and grime and becomes dirty indicating soil is ready to be flushed clean
Deodorizes as it cleans leaving the area with a fresh citrus aroma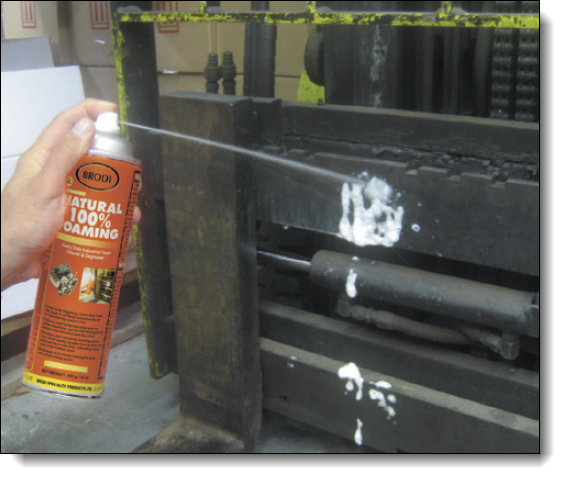 ?
---
Downloads
Brodi Mechanical Catalogue

Natural 100% Foaming
Customers who bought this product also purchased