Specialty Products Ltd.
Unique Industrial Strength Products for Professional Building Maintenance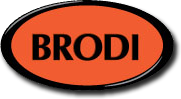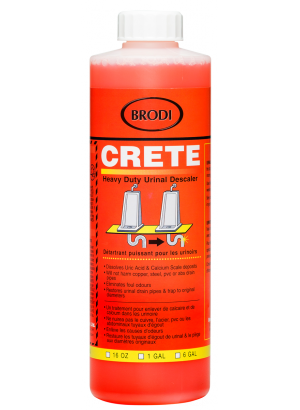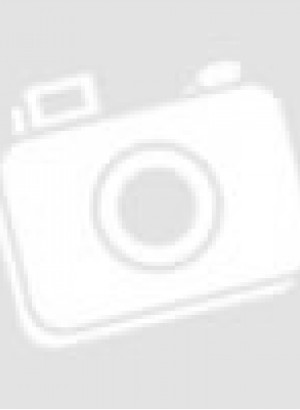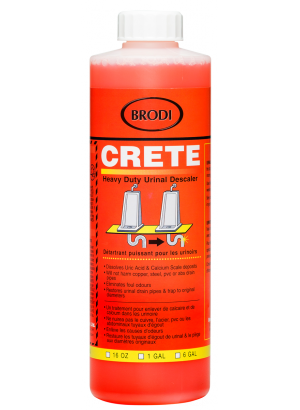 ---
This product has a minimum quantity of 12
Why don't i see any prices?
We sell directly to businesses large and small so our pricing fluctuates depending on quantities and scale. To get pricing, place the products you are interested in a shopping cart then checkout. We will send you back a quote shortly.
---
Related Products
Crete
Heavy Duty Urinal Descaler
Restroom odors are a serious problem for restaurants owners and housekeeping and maintenance managers. Foul restroom smells can give the perception to visitors that a facility is dirty and uncared for which is very bad for business. Often, urinal drains that are overdue for maintenance are the source of the odors. Our product "Crete" solves the problems which occur in urinals in Hotels, Restaurants,Theatres, etc. where intensive customer usage and uric acid scale buildup can affect the drainage flow. Crete has been formulated for industrial and commercial applications specifically for the treatment of urinals. Crete treats the source of the problem and provides a solution for on-going maintenance to avoid the chance of recurring odors. With regular applications, you can avoid expensive plumbing repairs to your drains. Urinal Cakes or Urinal Blocks are ok to use but only mask the problem and do not solve the problem.
Product Information
What is a Urinal Descaler?
Urinal Descaler is a drain treatment solution for descaling uric acid (calcium) buildup in urinals.
How does a Urinal Descaler work?
When bodily wastes like urine leave the body, it immediately reacts with oxygen and breaks down. Sitting urine interacts with the uric acid naturally contained in it, changing the chemical structure into ammonia. This ammonia is highly alkaline. Eventually forming into crystals that are hard to remove with most conventional cleaners. This scale adheres to toilet bowls and Urinal Drainpipe, specifically in the "p-trap".
Urinal Descaler sits in the urinal "p-trap" and slowly dissolves all forms of scale, the cause of slow running and foul-smelling urinals. Gets rid of the uric acid/salt build-up not just disguising it like many other so-called urinal cleaners. It also helps prevent future uric salt build-up. Works with waterless urinals.
Crete is a heavy duty urinal descaler
The best way to manage and fix smelly urine odors emanating from Urinals. Crete is a heavy duty descaler which dissolves uric acid and calcium deposits in urinals.
Product Features:
Dissolves Uric Acid and Calcium scale deposits which are the cause of foul odors and slow running urinals
Will not harm copper, steel, PVC or ABS drain pipes
Restores urinal drain pipes to original diameter
Save $$$ by reducing time & manual labour involved with snaking or ripping urinal off the wall to remove scale deposits
No noxious fumes released while it works
Eliminates the scale in the p-trap which is the cause of foul odors.
For best results allow to sit for several hours, preferably overnight
Fixes smelly urinals and bad odors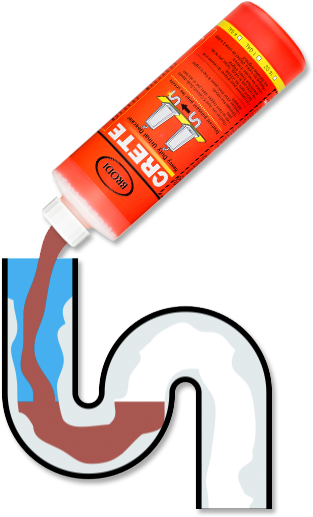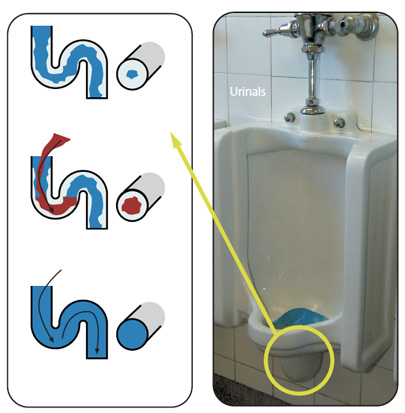 Usages:
For treating urinal odors and issues in public buildings, police stations, fire stations, hockey arenas, baseball and football stadiums, hospitals, shopping malls, schools, military bases, movie theatres, government buildings, ambulance stations, public swimming pools, restaurants, amusement parks, convention centres, etc.
As a Heavy duty descaler, Crete works by first restoring urinal drains to their original working diameter, and with regular applications, keep the drains flowing properly avoiding future build-ups.
A minimum of twelve 16 oz. bottles are required for a full maintenance cycle.
Regular Maintenance Dosage:
Use daily to remove long-term build-up in high traffic installations.
Use weekly, for 12 weeks, as a preventative maintenance for areas of average usage.
For Initial Treatment:
Pour 16oz of Crete into the trap of the urinal.

Allow to work overnight or for as long as possible.

Tape a bag over the urinal during business hours to make sure nobody uses it

Flush it in the morning a few times.

Drain should be restored to original diameter with most odor-causing scale removed.
---
Downloads
Brodi Plumbing Catalogue

Crete
Customers who bought this product also purchased