Though 5 in 1 has over five great uses we thought we would highlight how well it works when it comes to corrosion. Corrosion can damage metal and electronic parts and put a snag in your day. Whether you are a professional electrician or manage a large building operation, no matter how careful you are, you cannot avoid rust damage. All it takes is a bit of moisture for rust to form, causing expensive, sometimes irreparable, damage to your valuable equipment and fixtures.
What if I told you that there's a way to avoid all that!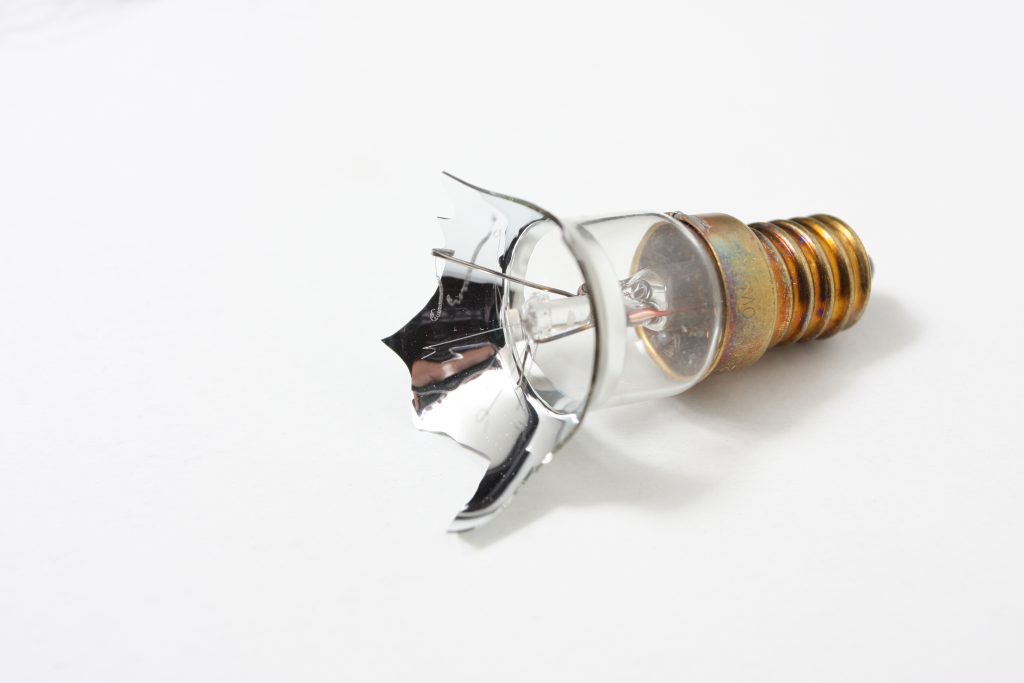 Spray directly on live bulbs to avoid breaking due to corroded sockets.
Brodi 5 in 1 can help you save time, money, and frustration by rejuvenating rusted parts and lubricating stuck hardware.
Let's take a closer look at what this product can do for your business.
5 in 1 All-purpose Rust and Corrosion Prevention
Don't let a freak storm or a leak ruin your expensive equipment, and say goodbye to long hours of prying rusted bolts and nuts apart. Simply douse the corroded parts in 5 in 1 to get rid of the rust. The spray locks the moisture out and works as a lubricant separating the bolts and fasteners easily. 5 in 1 is a multifunctional product which:
Removes moisture that causes equipment failure
Can be sprayed on live electrical equipment
Waterproofs metal surface to reduce corrosion and resist rust
Blocks electrical discharge on electronic components for added safety
Safe for multiple materials such as rubber, paint, and plastic
Repels dirt and grime on stored parts
Applications
From squeaky doors to generators, you can waterproof and rustproof any component of appliances, tools, and hardware encountered in your business.
Use 5 in 1 to treat the following parts:
Nuts and bolts
Tools
Door hinges and locks
Chains
Cables
Metal doors
Automotive parts
Lawn equipment
Equipment storage
This innovative product is convenient to use in :
Building Operations and Maintenance
Whether it's a school or a hospital, managing a building to keep it running smoothly can be challenging. 5 in 1 helps the building operators to save valuable time and money during routine maintenance tasks, thanks to its fast-acting formula. For example, sometimes even the simple task of changing a light bulb can become a nuisance if it breaks while unscrewing due to rust damage. With 5 in 1, corroded sockets become a dim memory. Building operators can spray the bulbs with 5 in 1 directly on live bulbs before unscrewing to let this effective formula penetrate the socket, loosen corrosion, and seal out moisture. This not only makes it easy to replace the bulb but prevents future corrosion as well.
Automotive industry
If you own an autobody shop, you must store service parts for repairs and replacements. You can use 5 in 1 spray to keep your repair parts and tools rust-free. This versatile spray provides long-lasting corrosion protection by protecting surfaces from moisture.
Buy Brodi 5 in 1 for Your Business Today
Stock up on Brodi 5 in 1 so that you have it on hand when you need an anti-corrosion spray that remains effective in any weather condition. Use it to protect outdoor lights, electrical connections, and stored repair parts in an industrial environment.
Contact us today for more information on 5 in 1 or about other HVAC, plumbing, and electrical products offered by Brodi.